The kākāpō is one of New Zealand's most endangered birds, with only 147 left. We are working with the Department of Conservation to develop some clever ways to save them, like 3D-printed Smart Eggs that help with the incubation process. But these are only any good once breeding kicks off.
So we put the call out across New Zealand for a saxophonist to record some saxy music to get endangered kākāpō in the mood to breed.

We had many entries from across the country, as Kiwis with saxophones leapt to help save a national treasure from extinction.
It wasn't just saxophonists either. Non-saxy Kiwis joined the movement and spread the word.

The successful applicant was Piers Dashfield of Wellington, who impressed our panel of saxperts. It remains to be seen if the song can get kākāpō in the mood, but with the support of all you saxy fans and a number of chicks hatching already, we have high hopes about the future for kākāpō.
You can watch how it all turned out above, or show your support by donating to Kākāpō Recovery or downloading the song for free below.
(The song is best downloaded on desktop with Google Chrome. Once you click the download button above, the song will automatically open and play. Then, click the three dots on the right to download.)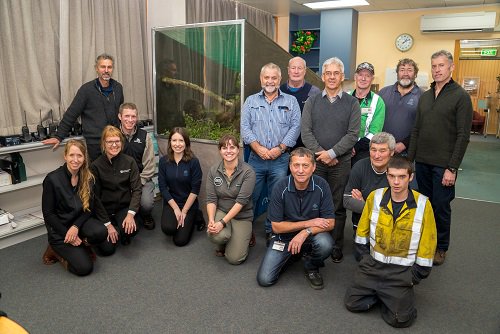 To celebrate Meridian becoming the national partner of the Kākāpō Recovery Programme, the newest chicks visited our Manapōuri hydro power station.
Here's the group representing DOC, Meridian and Ngāi Tahu on the day, with the kākāpō in their custom-built viewing enclosure.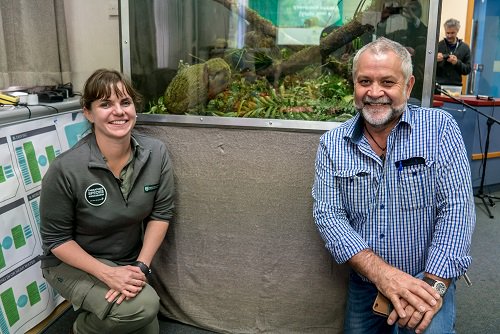 DOC Threatened Species Ambassador Nicola Toki and Manapōuri site manager John Twidle with visiting kākāpō in their custom-built viewing enclosure at Manapōuri hydro power station.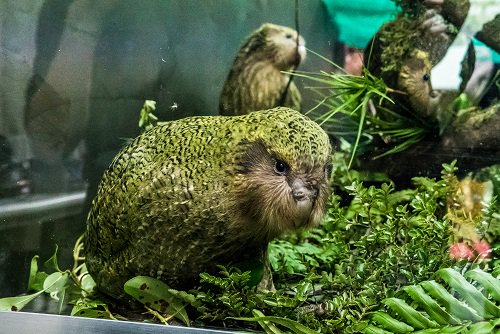 The Kākāpō Recovery Programme is a world class conservation effort that has been in place since 1990, working to bring kākāpō back from the brink of extinction from a low of just 50 birds in 1995.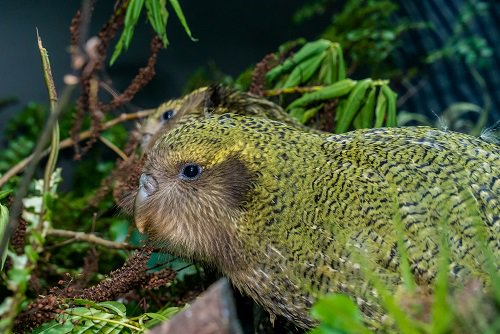 Kākāpō are native to New Zealand and are listed as a critically endangered species, with around 160 known surviving birds as of June 2016.
Meridian's partnership with DOC will help to develop kākāpō conservation techniques, particularly through research on genetics, nutrition and disease management.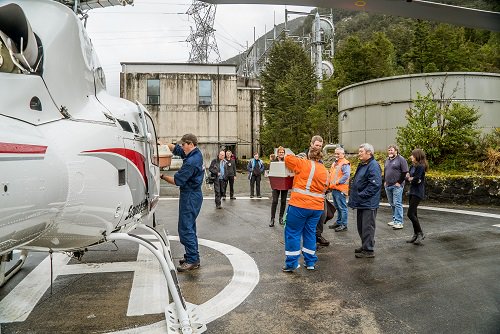 After their visit to Manapōuri hydro station, the kākāpō chicks were transported by helicopter to Pukenui/Anchor Island for release into the wild.