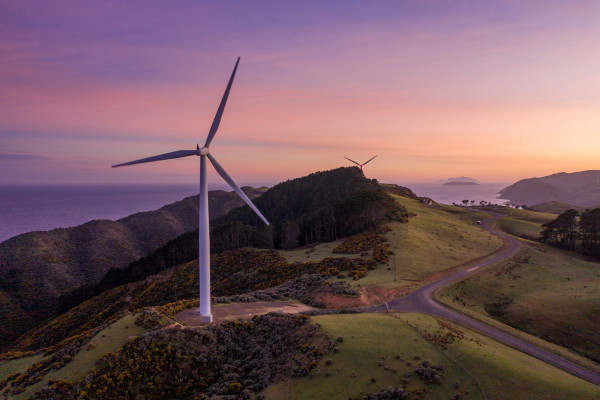 Meridian Energy strongly supports the Climate Change Commission's draft advice outlining how Aotearoa can reach net-zero emissions by 2050 in an achievable and affordable manner.
Chief Executive Neal Barclay has urged the Government and industry to back the Commission's draft advice, including its overall pathway and three proposed emissions budgets, saying:
"We have a clear and viable pathway to reach net-zero emissions. We now need business to step up their own actions, and we need the Government to pick up the pace with decisive, long-term policy action to support the transition."
Barclay says a critical element of the plan is the target to increase the amount of renewable energy used across all sectors from 40% to 60%.
"The country generates 84% of our electricity from renewable sources, but that only supplies 40% of our current energy needs. Electrification of transport, industry and other sectors which rely heavily on oil, gas and coal is an absolute priority."
"Meridian is already working to electrify transport fleets and decommission coal boilers. We have the ETS as a key tool to help drive down emissions, but we need additional policies from the Government to make investing in clean technologies cheaper and easier," Barclay says.
Meridian backs the Commission's view that a broad renewable energy target across all sectors will be more effective than a hard target of 100% renewable electricity generation.
"We should be focusing right now on what we can do to remove the most emissions cost-effectively and at pace. The best bang for our buck as a country over the next decade is going to be reducing fossil fuel use across the board, particularly in transport and industrial heat.
"Switching the light vehicle fleet to electric vehicles is not only one of the most effective ways to reduce emissions, it can save New Zealanders money in the long term because of the lower fuel costs over the life of a vehicle."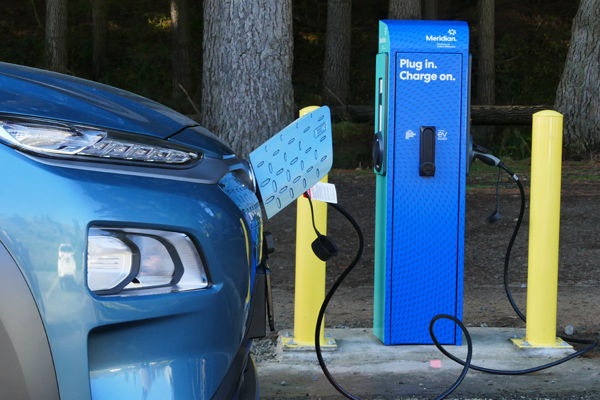 "Meridian agrees with the Commission that in addition to the ETS, the Government should quickly implement fuel efficiency standards and a feebate for new vehicle imports to change the cars that we import and make low-emissions options more affordable. Meridian is leading the way with its own fleet conversion having achieved an electric passenger fleet that is 100% pure electric," Barclay says.
Meridian's forecasts for future growth in electricity demand are consistent with the Commission's and demonstrate the need for faster and more flexible approvals for new renewable generation, as well as greater recognition of the national importance of existing renewable generation.
"Accelerating the development of new renewable projects and protecting our clean hydro-energy backbone will be a critical part of reaching our 2050 commitments."
Companies like Meridian will need to build much more renewable generation, and the consenting pathway must be simplified and streamlined to meet demand.
"Helping Aotearoa fight climate change is an enormous opportunity and responsibility, and we are committed to working with others to get there. A holistic approach is needed. In addition to increasing our country's renewable energy mix, energy efficiency and behaviour change will be extremely important enablers to ensure we get the job done. This should be a focus for us all if we are to meet our goals.
"The Commission's vision for a fair and equitable transition where inequality is reduced, communities are supported, and costs are minimised to ensure a thriving, productive and climate-resilient economy must be a guiding principle in the steps we take from here," Barclay says.
Meridian's submission on the Climate Change Commission draft advice can be found here.
For media queries, please contact the Meridian Energy Media Team MediaTeam@meridianenergy.co.nz on 0800 948 843