You know farming. We know power. Let's talk.
We're not farmers - but we're damn good at powering farms. Our dedicated agribusiness team are experts in their field, and you'll find they're always there to help you get the most out of your power. What you won't find round here is a one size fits all approach. Our tailored plans and pricing are specific to your farm and how you run it.

Power that works with your seasons
You're not a townie. You don't use your power like a townie. So we won't treat you like one.

Our power prices work with your seasons. If you're a summer milking dairy farmer, irrigator or horticulturalist, seasonal rates are probably best for you. In September to April, when your consumption is at its highest, your rates will be at their lowest. Nice.

Not on seasonal rates, but think it might be up your alley? We've got your back on that.
If you'd like to hear it from one farmer to another, here's Mark Beardmore on how seasonal rates works for his farm.
Dedicated expertise
You're dealing with some of the best in the business. Our dedicated agribusiness team and phone line means you can be sure whoever you chat to about your energy needs, gets it. We reckon that's non-negotiable. And you won't get it anywhere else.
The right plan for you
We power over 11,000 farms - and we understand that each one of those is different. So we've got a range of plan options to suit your needs that are flexible for the time of day and the season. We'll help you pick what's best for the way you run your farm.
Partnerships with all rural suppliers
We're the only power company that partners with all top rural supply companies: Farmlands, Farm Source, PGG Wrightson and Ruralco. Put your power bill through your rural supply company account for great benefits and discounts.
Don't just take our word for it.

We've had a few yarns with our customers about the importance of partnering with their power company to achieve the best results on farm.
See what Cantabs Leighton and Michelle Pye had to say about getting the best from their power during irrigation season. And get Taranaki sharemilker and 2019 Dairy Farmer of the Year Trish Rankin's take on what it looks like to be a better farmer, and how we're helping her do just that.
Backing rural NZ 
The agricultural industry is full of good sorts doing great stuff for our country, and we're here to put on the gumboots and walk alongside them. That's why Meridian is the power company behind New Zealand's rural community. 
Dairy Industry Awards
Since 2006, we've been celebrating the best of the best in dairy with the New Zealand Dairy Industry Awards. We're proud to present the Meridian Farm Environment Award each year, which recognises farmers (like 2020 winners, Sam and Karen Bennett) who are taking action to reduce on-farm emissions and waste.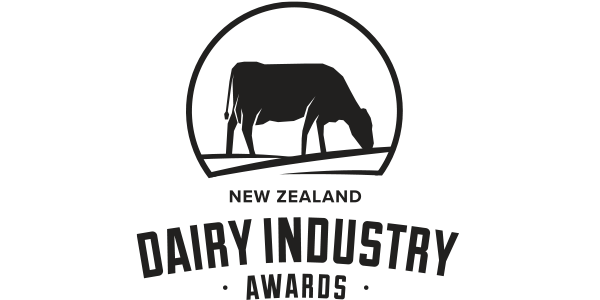 Dairy Women's Network
Dairy Women's Network is all about inspiration, learning, and connection for women in dairying. Members benefit from nationwide events, training, development, resources and the all-important annual Dairy Women's Network Awards.