Electric vehicles
in New Zealand
Electric vehicles in New Zealand
As an electricity company with a 100% fully-electric light passenger fleet, we know a thing or two about driving, and charging, electric vehicles in New Zealand.
Here you'll find everything you need to know about electric cars, from what they are and why we love them, to what they cost to run, what kind of electric cars you can buy, and of course - the best power plan for electric car drivers.
We believe EVs are the only way forward for the future of our planet. That's why we've converted most of our own passenger fleet to electric vehicles - and counting. We're here to help arm you with everything you need to get EV ready.



We've laid down the facts. Here you'll find what electric cars, plug-in hybrids, and hybrids are, how they work, and the pros and cons of each.
Compare your options and figure out which is right for you.
There are so many reasons - but to make it quick, we've kept it to six. Better for the environment, way cheaper to run, no more petrol stations, just to name a few… if you need convincing that an EV is the best way to go for your lifestyle, the planet and your pocket, have a read of this.
It's time to crunch some numbers. Lucky for you, we've done the hard yards so you can find out what sort of cost you're looking at for an electric car: buying different models (both new and secondhand), charging up, and keeping your EV well maintained.
Charging electric cars
Charging an electric car in New Zealand is so simple you can do it in your sleep. Well, while you sleep at least! We've got all your EV charging questions covered, from types of chargers and what they cost, to using public chargers when you're out and about, and the price of charging from empty to full.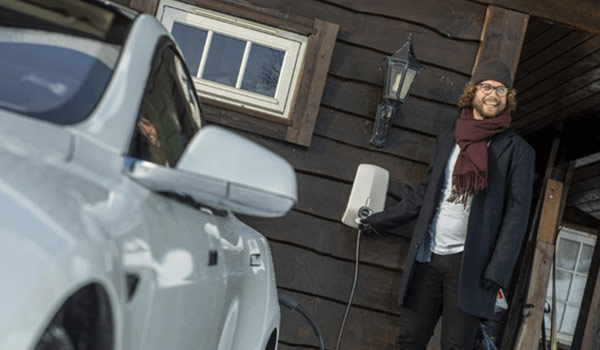 Electric Car Plan
We reckon that if you drive an EV, it makes sense to support a power company that generates electricity from 100% renewable sources.
We're big fans of EV drivers, so our EV power plan is here to ensure you can charge up for less.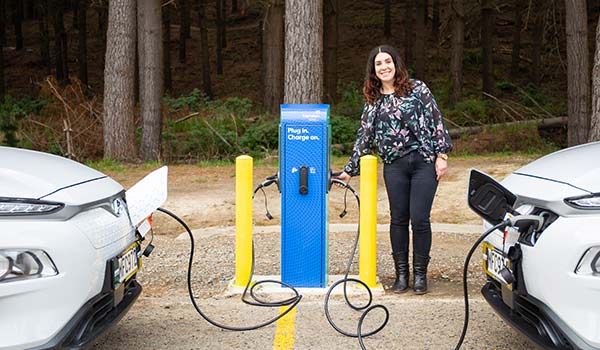 EVs for business
We're experts in helping businesses install charging stations for their own fleet, and the public. Offering charging stations is a great way to show your support for the electric movement. It's a no-brainer given the huge increase in EVs on New Zealand roads - and the demand for electric car charging stations. Have EV drivers charge up at yours, and spend time and money with you.
Obviously, EV's really spin our wheels.
But did you know that cars aren't the only electric vehicles taking off these days? There are planes too; and we're getting stuck into both. Nerd out with us here and find out how Meridian is levelling up the way it does EV's.