For Caroline Rea, a childhood family summer holiday meant a road trip from Christchurch down to camp around the spectacular blue lakes and rivers of South Canterbury and Central Otago.
The family would waterski on Lake Aviemore, tour the Benmore Hydro Station and watch from the banks of the Clutha River as the Clyde Dam was constructed. For Caroline, this sparked a lifelong fascination that has turned into a truly rewarding career.
"The dams and power stations were part of every summer holiday for me," says Caroline, a Civil Engineering Manager with Meridian's Renewable Construction Team.
And she knew from a very early age what she wanted to do for a living.
"When it came time to choose a career, I was pretty good at maths and physics but not so good at English. I'd heard about engineering and I thought 'if I became an engineer, I could build dams'.
"That was my inspiration – to work on iconic and nationally important dam structures."
Her determination to become a civil engineer somewhat bemused her family as, at the time, no one really knew what engineers actually did.
While Caroline's studies went well, there was a bit of a hitch when she hit the job market due to bad timing in the power industry.
Her graduation from Canterbury University with an honours degree in civil engineering coincided with the breakup of ECNZ – a restructure that saw jobs at the nation's hydro generation sites evaporate.
Caroline instead found work in the transportation engineering and road safety sector.
"I really enjoyed that. I was working on projects to make roads safer and better for the general public, and I liked having a career that was for the greater good."
That's a theme that has continued since she landed her dream job with Meridian in 2011. While on maternity leave from her role in Rotorua as a transportation engineer with Opus, she successfully applied to join Meridian's Hydro Generation team, who assist in maintaining and managing their seven hydro stations.
While she didn't have any practical experience working on hydro generation, her skillset and expertise were a natural fit for the role.
"They wanted a civil engineer because they needed somebody to implement dam safety improvement projects, so it was perfect."
Caroline spent five years working on the Waitaki hydro scheme, retracing her childhood steps and soaking up the nostalgia from the 1930s-era Waitaki Power Station.
"There were components within the station which no one had touched in 80 years. The offices, timber paneling, carved timber handrails and lift are all original. It was rewarding to be able to protect and enhance that history."
Now part of Meridian's Renewable Construction team, she is focused on helping New Zealand meet its 2050 decarbonisation target by increasing the supply of renewable energy to the nation's grid.
And it's a busy job. Meridian has a 7x7 goal of having one generation project ready for construction each year through to 2030.
"It's ambitious, but it is giving us a really good stretch target to work towards," says Caroline, who is currently working as a design manager building New Zealand's first grid-scale battery for energy storage.
The 100 MW Ruakākā Battery Energy Storage (BESS) project consists of 80 20ft containers of batteries located at Marsden Point, near Whangarei. The giant battery will store energy and sit alongside a 130 MW solar farm Meridian is also looking to build as part of a wider Ruakākā Energy Park.
The battery will create demand flex by boosting the grid at times of high demand, then recharging when available generation is high and prices are lower.
Caroline finds this challenging and rewarding work, both her role on Ruakākā and more generally at Meridian.
"Coming to work I get the same feeling I had when I worked in road safety. It feels like you are doing something for the greater good.
"Meridian is a fabulous employer. I have been supported and empowered to balance a challenging and rewarding career with a busy family life, while still taking the time to pursue my own adventure and endurance racing aspirations.
"My children have also had opportunities to get involved with Meridian through tree planting, beach clean-ups and company-sponsored events. This brings a great sense of belonging to the organisation, not just for me but my family too."
Meridian is an equal opportunity employer with Advanced GenderTick accreditation. To learn more about working at Meridian, check out our careers homepage.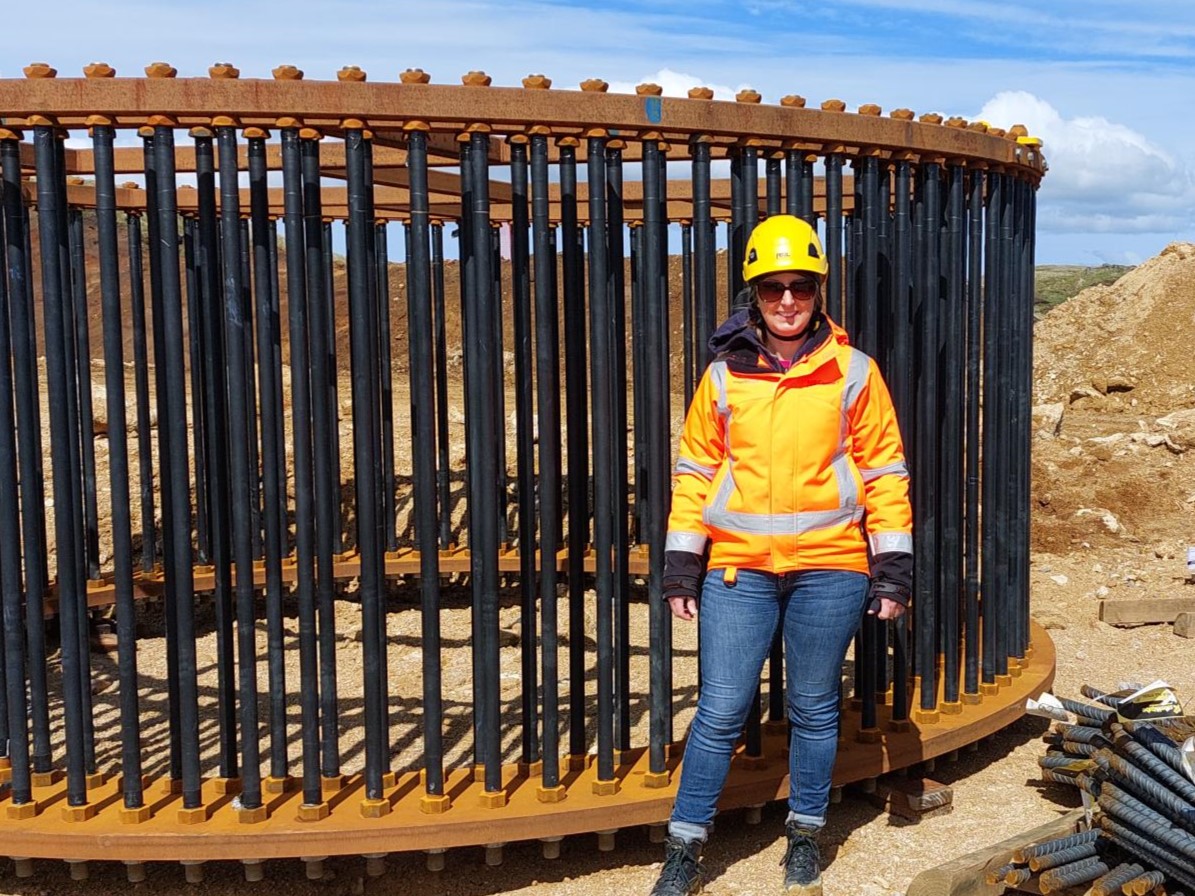 Caroline Rea - Civil Engineering Manager
Women of Meridian is a series profiling some of the amazing women working across our company, with a focus on those in roles traditionally held by men. It's about raising the visibility of these women, and the opportunities that exist here and across our industry. As the saying goes: if you can see it, you can be it.