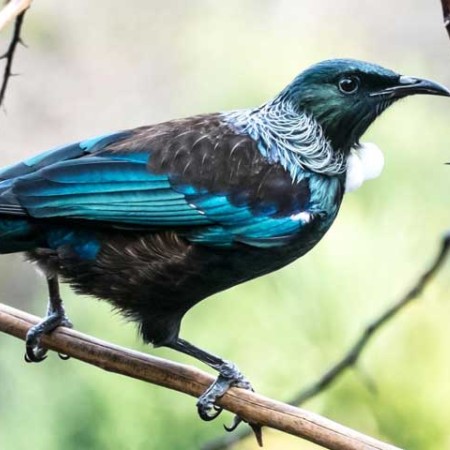 Planting Tūī Corridor Together
We've teamed up with The Christchurch Foundation and organisations and volunteers from across Canterbury, to bring the tūī back to Ōtautahi Christchurch.
Together, we're planting tūī 'islands' to form a corridor of the tūī's favourite plants through the city, bringing our native birds across from Banks Peninsula.
Tūī are currently a rare sight in the Garden City but have begun to make a home on the Peninsula. Through partnerships with organisations like the Christchurch Adventure Park and Ara Institute of Technology, we're creating a corridor of habitat and kai for our native species to thrive.
Since 2021, we have planted just over 34,000 through this partnership.
More information
Do you have a spot in the corridor that could be a future tūī island? We still have a few trees this season ready for home.
If you want more information please contact Hannah Duder, The Christchurch Foundation hannah@christchurchfoundation.org.nz