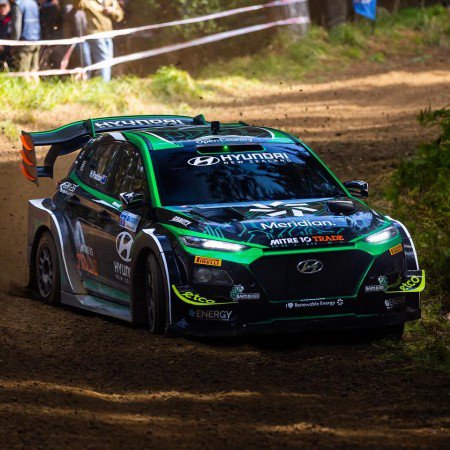 We're levelling up the way we do transport
EV's on the track

and on the water
It's pretty obvious that the world needs to reduce its emissions, fast. We're doing our bit by only generating electricity from 100% renewable sources, but we know that the buck doesn't stop there. The electrification of transport is one of the biggest ways that our country can help combat climate change. That's why, at Meridian, we are committed to demonstrating our support of low emissions transport. Our own passenger fleet has been 100% electric since early 2021 and we've teamed up with like-minded companies who also believe electrification is the future. East by West and Paddon Rallysports bring together the ultimate combination of innovation and sustainability, and we think that's pretty cool.
East by West
We're proud to partner with East by West, to help launch Ika Rere – the Southern Hemispheres first fully electric high-performance ferry. Made from carbon fibre, the light, yet durable catamaran can transport up to 132 passengers at a speed of 20 knots, making it faster and quieter than its diesel counterparts. Developed in New Zealand, Ika Rere was built by Wellington Electric Boat Building Company (WEBBCo) for local ferry company, East By West.
Learn more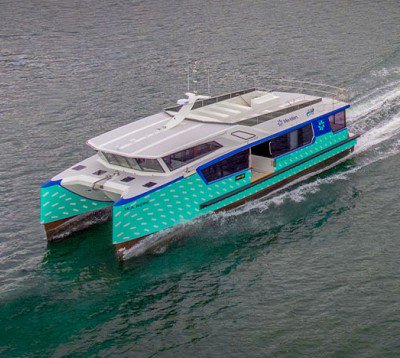 Paddon Rallysport
The Hyundai Kona EV Rally car is capable of over 800 kW - that's six times more powerful than a standard petrol powered Hyundai Kona! With fewer moving parts, it is more reliable than a standard rally car and there is endless potential with where the technology and design can go. Being an EV, it's definitely quieter than its non-electric equivalents, but that doesn't mean it isn't as fast!
Learn more about EVs