EV's on the track and
in the skies
We're levelling up the way we do transport
The future is now
It's pretty obvious that the world needs to reduce its emissions, fast. We're doing our bit by only generating electricity from 100% renewable sources, but we know that the buck doesn't stop there. The electrification of transport is one the biggest ways that our country can help combat climate change. That's why, at Meridian, we are committed to demonstrating our support of low emissions transport.
Taking EV's to new limits
Clearly, we're very excited by vehicle electrification. In fact, we're so excited, we're shouting it from the rooftops. Over 90% of our own passenger fleet is electric, and we're working on the rest. ElectricAir and Paddon Rallysport have brought together the ultimate combination of innovation and sustainability and we think that's pretty cool. These are exactly the kind of likeminded companies that we're stoked to partner with.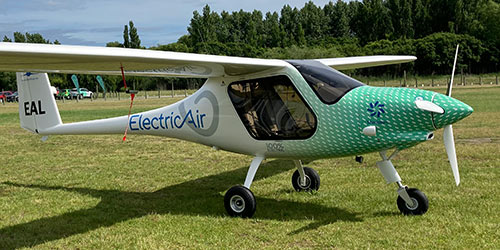 ElectricAir
The Pipistrel Alpha Electro plane is powered by 20kWh batteries. This means that the plane has a flight time of about an hour with 30 minutes in reserve. It recharges in under an hour making it ideal for pilot training or scenic flights. And just in case that wasn't impressive enough, the plane is approximately 70% quieter than its fossil-fuelled equivalent, meaning there's less noise pollution.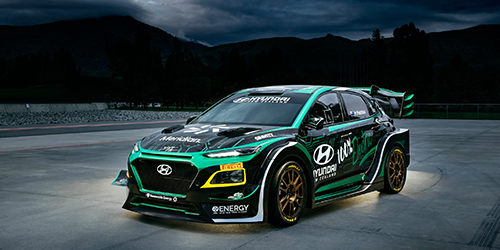 Paddon Rallysport
The Hyundai Kona EV Rally car is capable of over 800 kW - that's six times more powerful than a standard petrol powered Hyundai Kona! With fewer moving parts, it is more reliable than a standard rally car and there is endless potential with where the technology and design can go. Being an EV, it's definitely quieter than its non-electric equivalents, but that doesn't mean it isn't as fast!
Interested in Certified?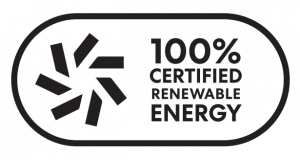 Both these partners are buzzed about electrification and like us, they are doing what they can to help reduce emissions, and take care of our planet. We share similar values and that's why it was a no brainer that they chose Meridian to be their partner.

Together, we've taken things a step further too. All the electricity used by the Electric Plane and the Hyundai Kona EV rally car comes from the national grid, which is a mix of renewable and non-renewable electricity. Soon, both vehicles will be taking advantage of Meridian's Certified Renewable Energy product. What does that mean? Glad you asked.

Meridian's 100% Certified Renewable Energy product is, basically, certification from the New Zealand Energy Certificate System (NZECS). The NZECS issues Renewable Energy Certificates for the renewable energy generated from Meridian's hydro stations and wind farms. These are then allocated to customers based on the amount of electricity they use annually. Certified Renewable Energy means they can report their scope 2 electricity emissions as zero* further highlighting their support for 100% renewable energy generation.
*Using the market-based reporting methodology as per the GHG Protocol's Scope 2 Standards.
Keen to get on board with Certified?
Certified Renewable Energy completely changes the carbon reporting and offsetting game for New Zealand businesses.