Neal Barclay talks about why Meridian Energy are proud partners of KidsCan, and are standing up for young Kiwis in need this winter.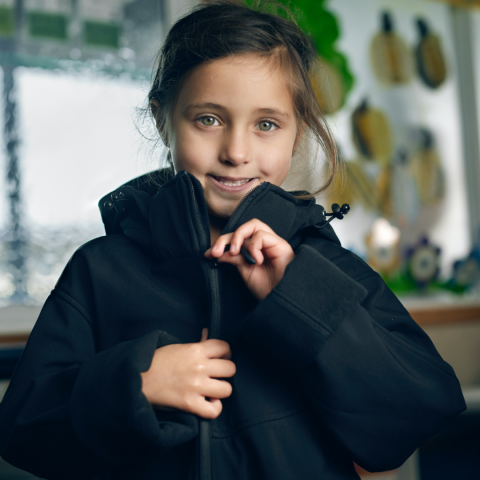 The pandemic has made many Kiwis realise just how precarious our livelihoods can be, encouraging us to think more about fairness and equality in our society.
Just before last month's Budget was released, a poll caught the attention of Meridian Energy chief executive Neal Barclay, showing most Kiwis wanted to see more being done to lift the income levels of our nation's most vulnerable households.
The results are a decent reflection of our collective shift to creating a better outcome for all New Zealanders, and Barclay says it gives confidence to the idea that there's momentum out there to tackle our most enduring problems with fairness.
"As we head into winter, child poverty is one area where all Kiwis have a responsibility to act," he says.
Meridian has been a principal sponsor of KidsCan since 2013. They're staunch in their support because what KidsCan does, matters. And they back their work with experience.
KidsCan also bust a whole lot of myths around hardship with a kaupapa that avoids the blame game, and puts the dignity and interests of young people first.
Currently there are 4000 children around the country waiting for KidsCan support, for each of whom food insecurity and cold homes are a daily fact of life.
It's not fair these kids go to school without a decent lunch in their lunchbox. It's not fair that they don't have a decent pair of shoes. It's not fair that they don't have warm, dry jackets when it rains.
Neither is it fair for our teachers or schools to be picking up the pieces. KidsCan knows that teachers are on the frontline of our battle with child poverty, working with young people who are unable to focus, participate or learn.
KidsCan manages to make a difference because it listens to teachers and school communities. It targets support in a way which is empathetic, mitigates stigma, works for schools and complements the parallel efforts of government, business, charities and the wider community.
"When it comes to making sure kids go to school with the basics, we can make good headway," says Barclay.
That's why Meridian is proud to back KidsCan as we head into the colder months.
"If we're thinking more about fairness as a country, giving all young Kiwis a fair shot at their education is something we should all get behind."
To find out more about KidsCan's winter campaign and donate, head to kidscan.org.nz/winter.
This article was originally published on Stuff - 25 June.