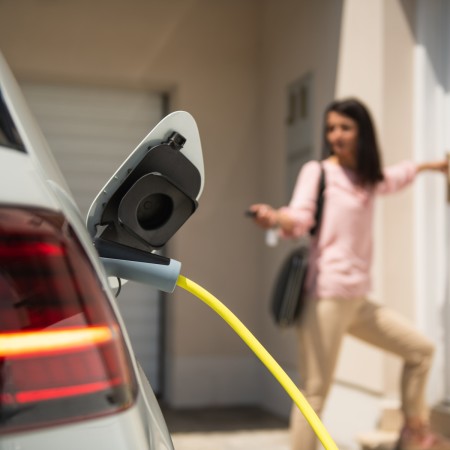 EV City customer offer
Now you've sorted your EV, it's time to get a dedicated EV power plan.
Join our EV Plan and as an EV City customer get a free AC charging cable + $50 credit or a $250 credit.*
We know it can be a hassle signing up to a new plan, but we'll make it easy. Our dedicated team are on hand to answer your questions and find the right plan for your EV charging needs.
How our EV Plan works
Our EV Plan is a day/night plan. This means that between 9pm and 7am your power is up to 50% cheaper than our day rate making charging your EV (and any other power usage during this time) more affordable.
Save on power from 9pm to 7am everyday

The night rate of our EV Plan is lower than our other day/night power plans, so you pay less to charge your EV (and do anything else) from 9pm to 7am every day.

Price certainty for two years

When you sign up to our EV Plan you'll get fixed rates** for two years, giving you the certainty you need to control costs and budget for the future.

Free smart meter upgrade

If you don't have one, we'll upgrade yours at no cost. Smart meters accurately record your consumption every half hour, so you can track your electricity use in real time and get the most out of your cheaper power rates from 9pm to 7am.
**Only government and regulatory charges like GST and the Electricity Authority levy can change. Fixed pricing applies when your price category, capacity and metering configuration stays the same and no new network charge is introduced. If any of these changes, and we can no longer offer the plan you are on, we'll give you prior notice and help you find a new plan. Read the full Terms and Conditions here.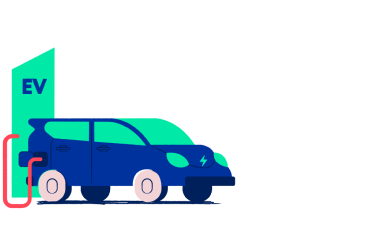 Zero, our public charging network
Zero is our public charging network. Once completed, Zero will be one of the biggest destination charging networks in Aotearoa New Zealand.
To find a charger near you, or to start charging, download the Zero app.