Diversity and inclusion
We're working to build a better future for our team, customers, communities, New Zealand and beyond.
Bring your whole self to work
Be unique. Be authentic. However you prefer to say it, we really mean it. Our culture embraces people's diverse perspectives and creates a positive environment where everyone belongs.
At Meridian we support and value all of the different experiences and views that our people bring. Diversity and Inclusion is not about how you look, it's about how you think. Anyone can be successful at Meridian.
The differences we all bring to work help us to create a high performing environment. The way we individually think and the unique experiences we've had, help us to look at things from various perspectives and be innovative.
Together, we're better
We look at diversity from the view that we're all diverse. Having a wide range of diverse people of different ages, gender, ethnicities, abilities and experiences, gives us a competitive edge in the market.
Being an inclusive culture means that we listen to and respect input from everyone who works here. We value and appreciate the uniqueness that makes us individuals. We want Meridian to be a great place to work for everyone!
Our diversity and inclusion goals
Meridian's diversity and inclusion programme centres on four key pillars. These are each led by a member of the Executive Team who is accountable for ensuring the goals are achieved.
Inclusion & Respect: To be the most inclusive company in New Zealand, to allow our people to bring their whole selves to work.
Gender: Our goal is to achieve gender balance in leadership and senior roles.
Ethnicity: To increase ethnic diversity across the workforce to be more representative of the New Zealand population and build cultural awareness.
Accessibility: Raise our empathy for those who face accessibility challenges and provide a workplace that better supports them.
Flexibility: Enhancing our approach to flexible working, which provides a more inclusive and supportive workforce.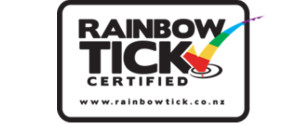 We're incredibly proud to say we have been certified by Rainbow Tick as a workplace where people are free to be their authentic selves, no matter their gender identity or sexual orientation.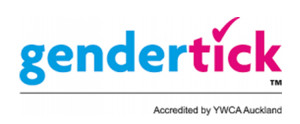 We're proud to be accredited with the Gender Tick. We're committed to achieving pay equity for male and female employees in similarly-sized roles, with similar skills, experience and accountabilities.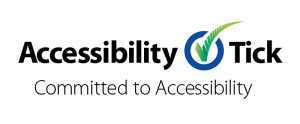 We're honoured to be a member of the Accessibility Tick Programme. We're committed to ensuring Meridian is an accessible place for everyone to work.
Te Kete Tikanga Māori
Te Kete Tikanga Māori is an educational resource for Meridian staff and whānau to learn about Te Ao Māori (the Māori world). It focuses on basic teachings to support their day to day mahi (work).