Certified
Renewable Energy
If you're looking for a market-leading product that aligns with your business's sustainability goals, then you've come to the right place.
Certified Renewable Energy completely changes the carbon reporting and offsetting game for New Zealand businesses. It's a product that will enable you to report your Scope 2 electricity emissions – those ones linked to your electricity usage – as zero*. That's a whole lot of emissions off your shoulders.
With Certified, if you're currently paying to offset your Scope 2 electricity emissions, you can stop that. And if you're not, Certified means you won't need to start.
Choosing Certified is a simple decision that makes a difference. It shows your customers, partners, stakeholders and communities that you give a damn about the future of our planet and you're putting your money where your mouth is.
While we're at it, we'll do the same.
We're committed to doing good things with our energy. And we're passionate about using electrification to help New Zealand decarbonise and move towards a net-zero carbon future. So, we're using the net revenue from our Certified Renewable Energy product to reinvest it back into projects that will help Aotearoa decarbonise.
Projects like EV charger installation, process heat electrification and installation of solar panels – that help reduce carbon emissions in real, tangible ways.
We're pretty buzzed to work with like-minded companies who have projects on the horizon that focus on decarbonisation and we're also looking at supporting community-based decarbonisation initiatives. Because reducing Aotearoa's carbon emissions is going to be a challenge and together, we're stronger.
If you're a business or community organisation with a decarbonisation plan in mind, we're keen to see how we can support you.

*Using the market-based reporting methodology as per the GHG Protocol's Scope 2 Standards.
Zero Scope 2 emissions
Certified is a new and accredited alternative to carbon offsetting, enabling you to report your business' Scope 2 electricity emissions as zero.
Fixed cost
The product is available to businesses at a fixed cost for the term of your contract. No surprises here.
How does it work?
Certified Renewable Energy is, well, certification from the New Zealand Energy Certificate System (NZECS). NZECS enables us to issue certificates to verify renewable energy generation equivalent to your consumption. Essentially, the energy you use is matched annually with energy generated using renewable sources (our hydro stations and wind farms).
The best way to explain it is through a real-life example: our Certified customer, Garage Project, and their TurbineTM Pale Ale beer. Like most homes and businesses in New Zealand, Garage Project's brewery is connected to the national grid, which mingles electricity from our renewable generation with every other source of New Zealand's generation. This means Garage Project get a mix of renewable and non-renewable electricity.
So while the electricity Garage Project buys won't necessarily come from the Brooklyn Wind Turbine – we can't literally plug them in – NZECS certifies that the electricity they use from the national grid is matched with 100% renewable energy generated from the Brooklyn Wind Turbine.
NZECS issues certificates to us for the renewable electricity generated from the turbine. These certificates are then allocated to Garage Project to cover the amount of electricity they use.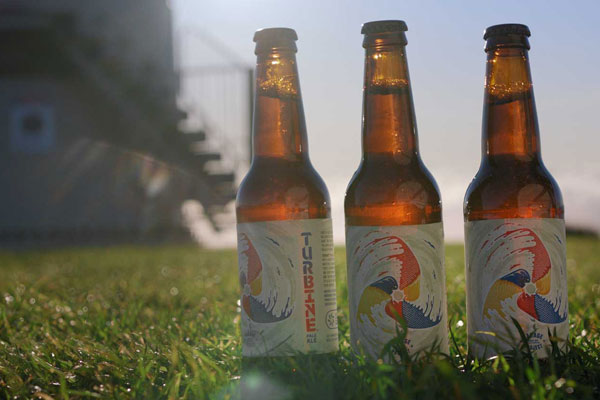 Turbine™ Pale Ale
Developed in partnership with Garage Project brewery, we launched Turbine™ Pale Ale, an ode to renewable energy and our Brooklyn Wind Turbine in Wellington.
Find out the how and why over at brewbetter.co.nz.
The Certified Renewable Energy mark
This mark signifies Certified Renewable Energy. Once your business is on board with Certified, we'll work with you to get it on your products (like the beer over there), marketing and communications. The mark shows your decision to stand up for what you believe in and back renewable energy for a healthier environment.