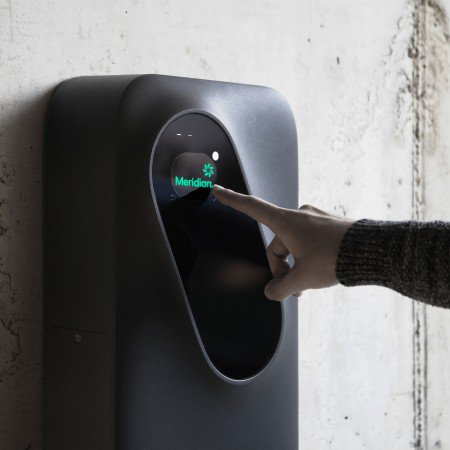 EV charging solutions for business
No matter where you are on your EV conversion journey, we're here to help.
We offer a flexible end-to-end solution for the installation and support of EV chargers at your business premises – giving you the power to choose what you need to support your fleet conversion to EV. From helping you identify the right EV chargers for you, to installing them and providing you with ongoing support, data and maintenance - we've got you covered.
Why choose Meridian?
We're here to guide you through the complex maze of EV charging infrastructure and help you towards your EV goals.
Tailored solution to meet your needs

We know that every business is different, so we'll work with you to understand your EV charging needs. If you've done the hard yards of getting your initial implementation completed, we're here to help you scale at pace – as we can help you add new chargers to new or existing sites.

Industry leading hardware and software

You'll get access to industry leading hardware that's compatible with your site's infrastructure. Our seamless app is capable of handling different charging scenarios, giving you the flexibility to provide charging solutions at the office and for the public at your location. 

Ongoing support and maintenance

Let us take care of the ongoing maintenance of your charging infrastructure, so, you can focus on business priorities. We have a dedicated service desk to receive support requests relating to your EV chargers.
Tell us what you're looking for and we'll guide you through the process.
Collaborative planning

• Initial assessment to understand your needs
• Customised proposal provided


Implementation options

• Business premises hardware installation
• Comprehensive charging software package including fleet manager portal, load management solution and charging session management

Ongoing service for installed chargers

• 24/7 call centre for emergencies
• EV charger support through a dedicated service desk
• Maintenance services
• Continual upgrades to ensure safety, performance and reliability meets the agreed specifications
How it works
You cover the upfront costs for charging hardware (and installation, if selected)
You can choose to do the installation yourself
You pay a monthly fee for ongoing support
You own the charging infrastructure and Meridian maintains it
Optional, look to reduce your monthly fee by getting our Certified Renewable Energy Product – Meridian will invest a portion of the charges you've paid for the Certified into your EV charger project*
*Funding from Meridian for business fleet charging projects is only available to customers who have signed up to Meridian's Certified Renewable Energy Product and who use more than 10GWh of electricity per year. Terms and conditions and eligibility criteria apply – contact us for more details.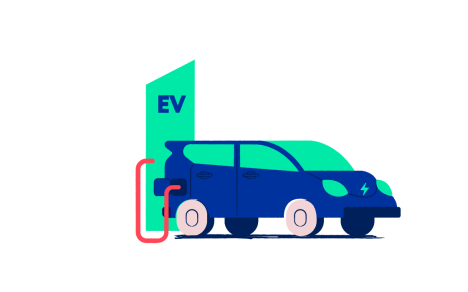 Install a public EV charger at your business
As more EVs appear on our roads, the demand for public charging stations is only going to increase. That's where you come in. Installing a public charger could encourage customers to choose your business and stay at your premises longer.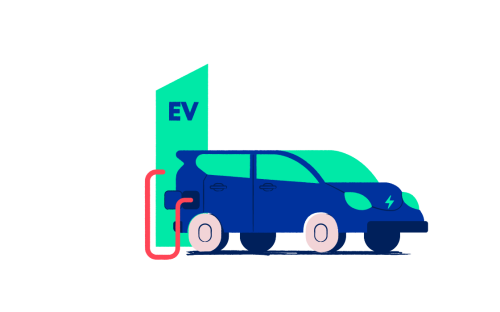 There are heaps of benefits to setting up public EV charging stations with us:
We can help you manage installation if you wish, including ground works, electrical works, and providing signage and car park markings.
Our reliable, robust chargers and installation processes meet WorkSafe EV charging guidelines.
We can provide remote monitoring of your EV chargers, charging session information and monthly usage reporting.
Public chargers installed by Meridian form part of the Zero public charging network are managed solely by Meridian and do not form part of our fleet charging solution.
*By submitting this form, you consent to Meridian dealing with your personal information in accordance with Meridian's Privacy Policy