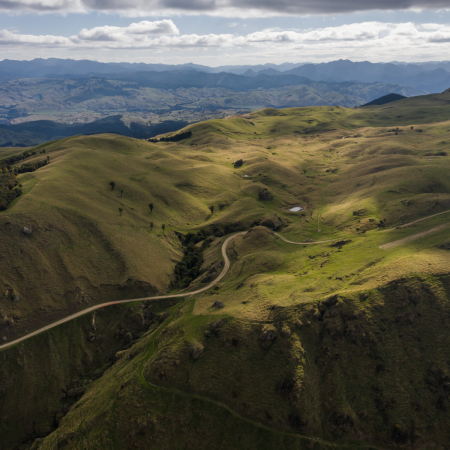 Welcome to Harapaki, Meridian's 11th wind farm development.
At Meridian, we're doing all we can to help our environment. We're working hard to combat climate change and help Aotearoa New Zealand become carbon neutral. In fact, all the electricity we generate comes from 100% renewable sources – wind, water and sun. So, we're excited about our goal to make Harapaki the country's most sustainable wind farm.
Jobs for the community
We want Harapaki to help grow the Hawke's Bay economy. That means we're committed to ensuring we create as many job opportunities as we can for the local community.
There are many opportunities to get involved with Harapaki, including roles in:
security
heavy machinery
excavation
electrical engineering
civil engineering.
How can I get involved?
We've already filled some positions but there's more to come during course of the project.
Our roles are advertised on our careers page.
If you want to be the first to know, you can register to receive job alerts. If you're keen to work on Harapaki, make sure you use Hawke's Bay as the location and "construction" as the key word.
More hands on?
We're partnering with contractors to recruit for security, civil construction and engineering related roles. For more information on these opportunities take a look at these websites: