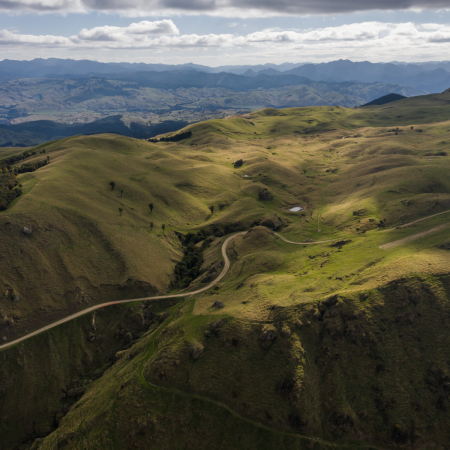 Harapaki wind project
We're excited to announce that construction has begun on Harapaki, our $448 million wind farm in Hawke's Bay.
It will boost New Zealand's ability to take action on climate change and accelerate the transformation of the economy to clean energy sources.
The site is located within the Maungaharuru Range in Hawke's Bay, approximately 35km northwest of Napier.
Harapaki will be New Zealand's second-largest wind farm with 41 turbines generating 176 MW of renewable energy, enough to power over 70,000 average households. The construction will take around three years and is expected to create 260 new jobs.
Civil works are well underway onsite despite some challenges from extreme rainfall and COVID-19 restrictions. Please read our latest newsletter for more information and photos of progress.