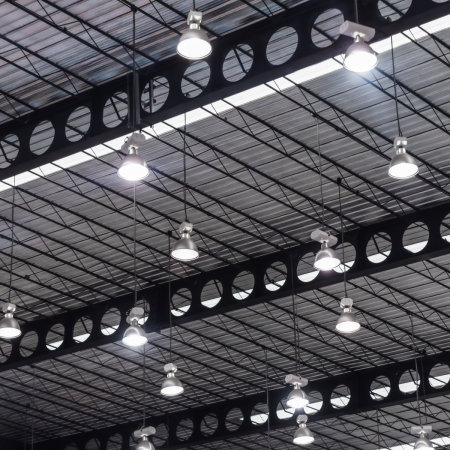 Saving power for businesses
Making it your mission to save energy at your business is a no-brainer. Spend less, and tread lighter on the environment. Here's a bunch of practical tips and tools to make it happen.
Figure out what you're using
For heaps of businesses, this is a bit of a mystery. But good news – the answer's just a few clicks away. The Energy Efficiency and Conservation Authority (EECA)'s Energy Management Tool will help you find out where your energy is going, how much you could be saving per year, and where those savings could be made – all tailored to your business. There's a bit of information about your energy use that you'll need to plug in, which you can find by logging in to your Meridian account.
Appliances and lighting
Time to go shopping? Make energy efficiency a priority. For smaller appliances, check out EECA's Rightware Tool. Compare different brands and models and what they'll cost to run each year to find your best bang for buck.
When it comes to lighting, changing from incandescent or fluorescent lightbulbs to LEDs will save you stacks. It's a quick and cost-effective win.
Heating, cooling and insulation
Keeping your heating and cooling equipment well maintained is a great start. They're much more efficient in tip-top shape.
Once you've got that sorted, do your best to keep the heat or cold in. Double glazing and draught stopping are some quick wins to help manage the temperature. Insulation is also a biggie – a warm, dry area is a better place to work, and be a customer too. Plus, it could well be an answer to reducing the spike in power use over winter. If you don't own the property, chat to the landlord. EECA's recommended levels for home ceiling insulation and underfloor insulation for work for businesses, too.
Getting the team on board
Naturally, we bring our home energy habits to work. And those that aren't footing the bill are even more relaxed. So making power saving and switching off part of culture is a long-term but necessary move. Incorporating a quick 'switch off' routine before the team leave the building – whether that's lights, laptops, heating, digital displays or cooking equipment – could make a massive difference.
Energy efficiency specific to your business
The team at EECA has broken down energy efficiency into sector-specific information. If you're keen to dive deeper, check them out here.