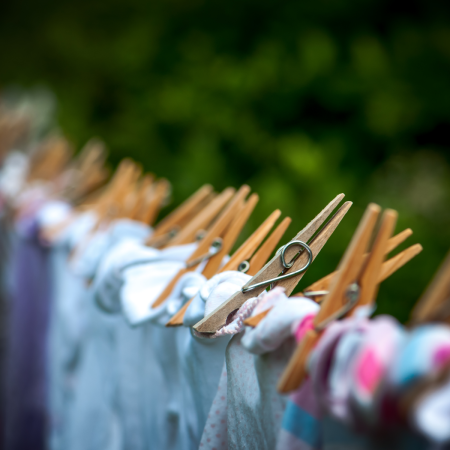 5 hot tips for keeping cool over summer
We all know that there's just nothing like a long, hot kiwi summer.
We get it – the temptation to flick on the air con is all too real and with the kids on holiday there's more washing, and more screen time. Check out our list of handy tips to keep you (and your bills) cool over summer. Remember, money saved means more in the kētē for those special summer treats!
1. Keep the temperatures down
The air con is definitely the quickest way to get comfy. Unfortunately, it can be pretty costly. Passive cooling and ventilation are a great alternative – kinder on your wallet and the planet! Cool your house by closing your curtains to keep the sun's rays outside. A few open windows paired with a fan or two will get the air moving without costing the earth.
2. If you're not using it, flick it off
Going away for the holidays? It'll be even easier to switch off your multi plugs, oven, wifi, and an empty fridge or freezer (check for anything that could spoil before you go).
Turn your lights and appliances off at the wall when you aren't using them. Even having the switch on will use a little bit of power, and can cost up to $100 a year! It's a good time to teach the littluns too – turn it into a family challenge and see who's the best at switching off this summer.
3. Harness those rays
Did you know that the average dryer costs $1 per load? Luckily the sun isn't just great for helping us generate power, it's also been known to help with stuff around the house too. Make the most of the sunshine and hang your washing outside. There's nothing quite like the smell of sun-fresh sheets!
4. Embrace that indoor/outdoor flow
Warm days mean more time outside. It's the perfect time to fire up the barbie and enjoy all the fresh produce that summer has to offer. Retire the oven for a while. Not only does it use more energy, but it heats up your house and will send your air con into overdrive.
5. Ditch the screens
There's plenty of time for hunkering down in front of your telly or device in the colder months. Gather up the whānau and head outside for a walk. You'll see your fitness go up and your energy costs go down. Simple as that.
Find out what your screens (and other appliances) are costing you with the Genless running costs calculator.
Eager to know more?
There're heaps of ways that you can be more energy efficient around the home, regardless of the season. At Meridian, we've got your back.