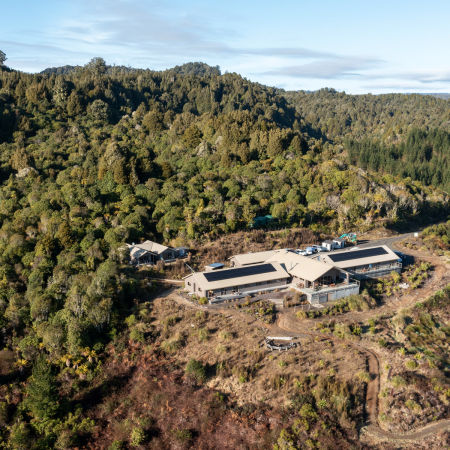 An eco lodge worthy of its name
The Timber Trail Lodge proves it's possible to be sustainable and deliver high end tourism experiences.
In the Central North Island, a unique lodge is proving it's possible to run an

ec

o friendly

tourism

business

in Aotearoa without burning through fossil fuels.
Surrounded by the Pureora Forest Park, nestled at the end of a quiet country road is the Timber Trail Lodge.
Operations manager Bruce Maunsell believes the Timber Trail Lodge offers a blueprint for an environmentally friendly tourism business that delivers high end experiences without sacrificing comforts.
"Our ultimate aim is to optimise the experience that our guests have and clean energy is a big part of that."
The Timber Trail Lodge, which opened in 2017, hosts wilderness bike trips from the comfort of e-bikes and high quality accommodation largely powered by the sun.
Using solar to reduce carbon emissions
This is thanks to 85 solar PV panels set in a prime sun-exposed position across the roof of the lodge, supplying 95% of the lodge's energy needs all year round.Bruce says the idea of using solar energy in the tourism industry was almost unheard of in when he was brought in to work on the lodge in 2013.
"There were a couple of resorts in the Pacific that had large scale solar systems set up and some where they relied completely on diesel for all of their electricity. But we weren't able to find any in New Zealand that were similar to what we needed."
A wilderness experience in the heart of Aotearoa's native forest isn't easy to set up when you are 20kms away from the nearest power line. "There was a lot of scepticism that we would actually be able to set up a viable business. We had comments to the effect that we were crazy to be planning something like that. But that just made us try harder."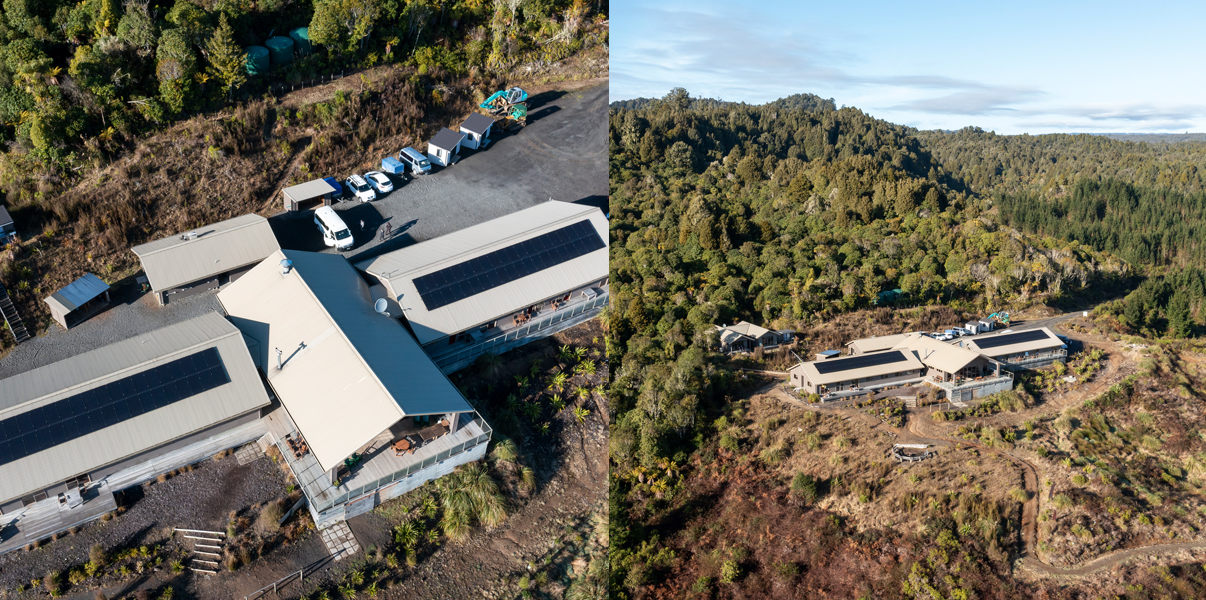 Using a generator to power the lodge full time would typically burn through 2,000 litres of diesel per month. With tourism accounting for more than 7% of New Zealand's emissions prior to the pandemic, the lodge is setting an example of how the industry can recover without the same impacts on the environment.
Bruce says a loud, dirty and smelly diesel generator on site was never a long term option for the lodge.
"We realise that we have a duty in terms of conservation and the natural environment to not be a blot on the landscape."
"We're very lucky to be able to have a lodge on conservation land, and minimising our impact is a really big part of that. We're doing our best to try and ensure that we're enhancing the environment, not detracting from it."
Bruce was right to stick with solar. An April 2022 report from The Intergovernmental Panel on Climate Change (IPCC) shows an ongoing decrease of 85% in the costs of solar and batteries since 2010.
Furthermore, the IPCC has found that a significant reduction in fossil fuel use, and widespread electrification will be integral to limiting global warming.
"I think sustainability and alternative energy supplies are just going to become part of the fabric of our industry. The guests love it too. Feedback is unanimously positive and regularly includes mention of our sustainability and environmental friendliness."
Bruce also thinks Timber Trail Lodge has helped others to realise that solar is a viable option for supplying power.
"Looking at what's happening around the country and around the world, people are turning to solar energy. They're installing it in their homes and their businesses."
"We've got a long way to go, but we've made a good start and we're fully intending to continue to improve our performance."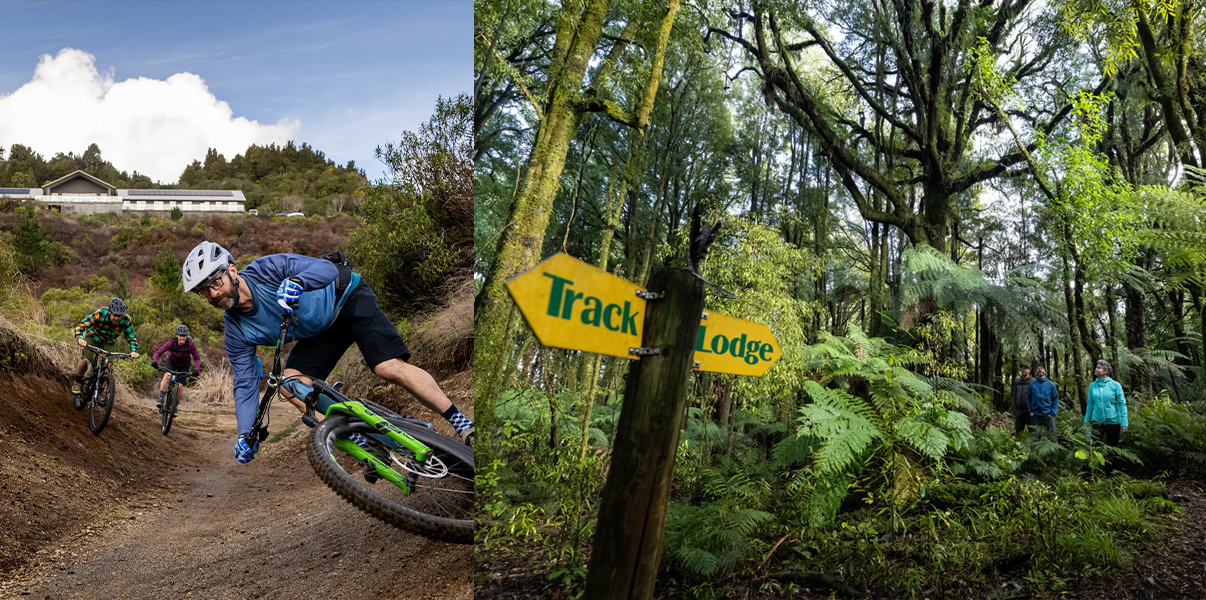 See how Kiwis are leading the way to zero-carbon future
Learn how New Zealanders from all walks of life leading the way to a zero-carbon Aotearoa. Each of them has overcome the challenge of transitioning to cleaner energy, proving that as a country we have the ideas, the technology and the ambition to make this happen.