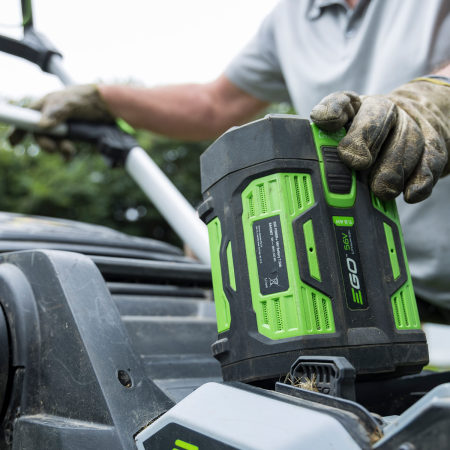 The electric lawncare revolution
In the tree-lined streets and suburban lawns of Christchurch, an electric revolution is quietly underway.
If Wayne Ruscoe is right, the days of having your peaceful weekends ruined by the sound of lawnmowers and leaf blowers will soon be over.
"Petrol mowing's a sunset concept. The tipping point is a couple years away, but after that, almost every lawn tool will be electric, ride-on mowers, chainsaws, you name it."
It's a bold prediction to make, but it's one that Wayne has staked his livelihood on. He's the owner of Christchurch based eMow, New Zealand's first all-electric lawn care company.
Wayne says he initially wanted to buy an existing mowing franchise, but the people he spoke to were stuck in a mindset of 'petrol is best'.
"It wasn't very forward-looking. For starters, petrol mowing is incredibly inefficient. You're using these brutal old motors and pumping a huge amount of fumes and noise into the air."
Wayne's not exaggerating. One study from Australia found lawnmowers contributed 5% of all carbon dioxide emissions in the city of Newcastle. Another from the US found that a two-stroke leaf blower generated 23 times more carbon dioxide than a Ford pickup truck.
Wayne could also see that battery-powered equipment had caught up with petrol in terms of power.
"Four or five years ago there was a big leap forward with electric, that's when it became viable. Now you get just as much grunt, and you also get lower running costs, easy maintenance and better reliability."
"So for me looking at this as a business proposition, it was a no-brainer to ditch petrol and go all-electric."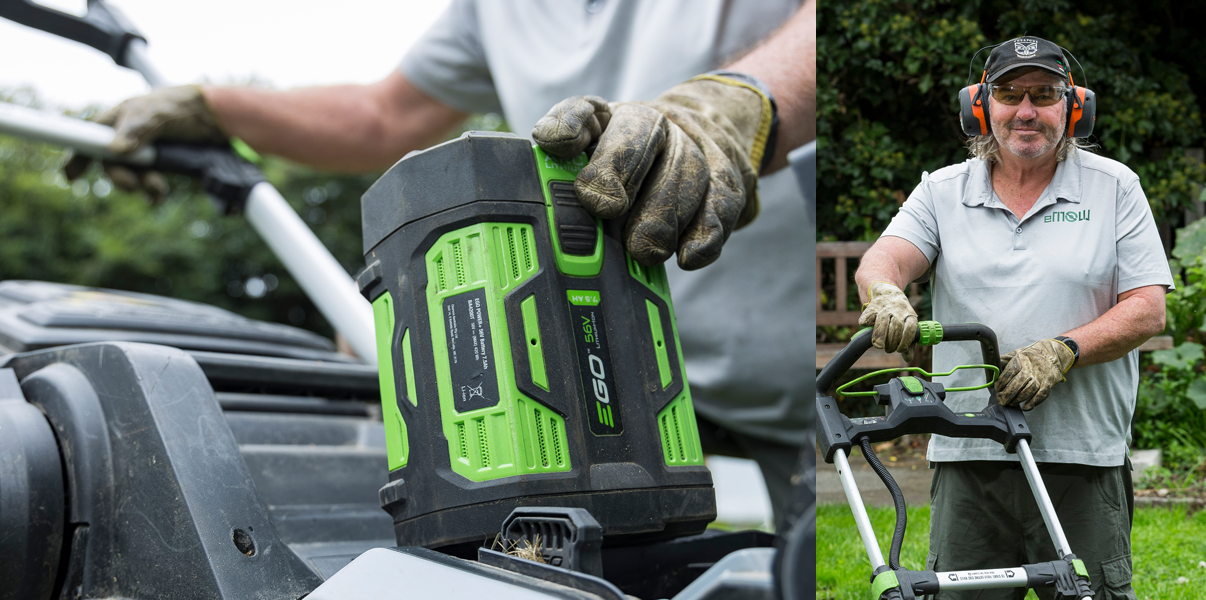 Battery powered lawn equipment is growing three times faster than petrol
Overseas trends suggest Wayne's onto a winner. In the US, the battery-powered lawn equipment sector is growing three times faster than petrol. Even higher growth is forecast as states move to ban petrol lawnmowers to reduce emissions and noise in urban areas.
Wayne says although he's still new to the lawn care industry, his decision to go electric is already paying off. In fact, eMow is growing so well that he's considering turning the company into a franchise.
"Around 20% of my customers are coming to me because I'm using electric rather than petrol. More people understand the need for change and they're driven in this direction. So yeah, it's a happening thing."
"The noise factor is also really interesting. I have retirement homes as clients who really appreciate how quiet electric mowing is. I can see more of these places, as well as schools, shared facilities and subdivisions choosing not to go with petrol mowing because it's so noisy."
"Once good electric ride-on mowers are available here, and that will happen very soon, there will absolutely be no going back."
Wayne says despite saving hundreds of dollars a year on maintenance and not forking out for 20 litres of petrol a week, he still bumps into industry acquaintances who are cynical about going electric.
"It's a matter of time until they make the switch, though. Once they realise how easy it is to use, how cheap it is to run and maintain, the fact you're not always running to get petrol or oil, it finally makes sense. I've converted a couple of contacts to electric, and they say they'd never go back."
"It's exciting to be involved with something completely new. It's awesome to be doing something good for the environment, and for that to be so good for my business too."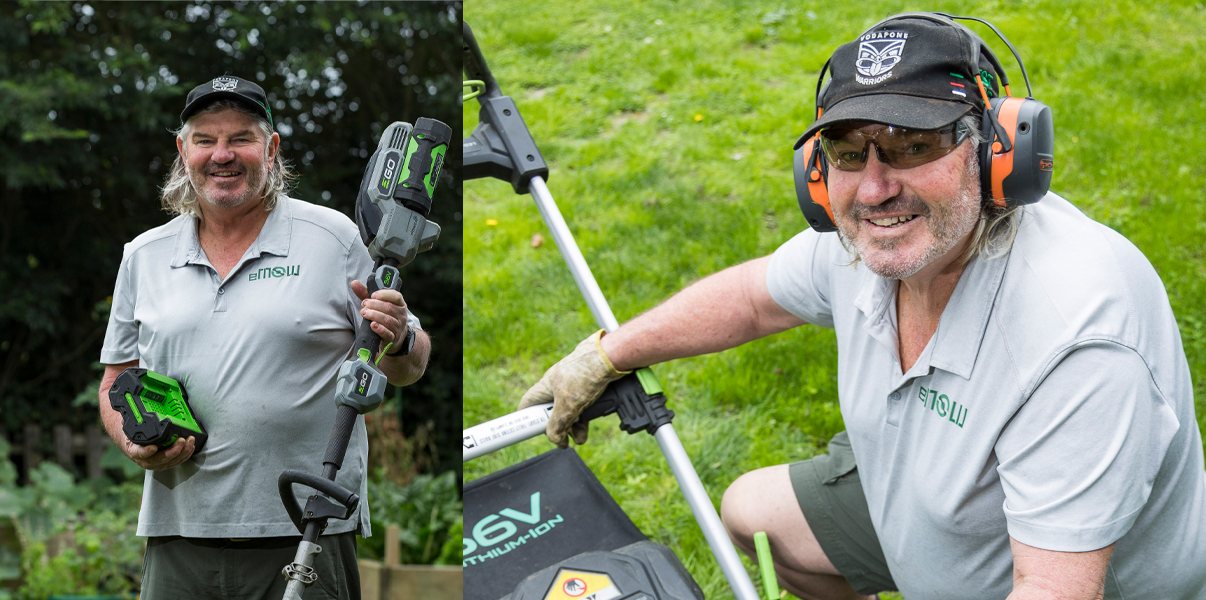 See how Kiwis are leading the way to zero-carbon future
Learn how New Zealanders from all walks of life leading the way to a zero-carbon Aotearoa. Each of them has overcome the challenge of transitioning to cleaner energy, proving that as a country we have the ideas, the technology and the ambition to make this happen.