Meridian's story involves more than 100% renewable energy generation from wind, water and sun. We're also on a mission to help Aotearoa decarbonise, and part of that includes reducing our own carbon emissions.
By 2030, we plan to reduce our gross operational emissions by 50 percent – that's 15,000 tonnes of carbon. Most of our emissions are from activities within our supply chain, so we need to work with businesses across the country to help us achieve this goal.
We've made good progress so far, but there's still a way to go to speed up decarbonisation in Aotearoa.
We're focused on areas where we can make a meaningful difference, and that align with our values and goals of climate action.
As Aotearoa's largest renewable electricity generator, our goal is to help New Zealand become a vibrant contributor to a net-zero world.
Our light passenger fleet is now 100% electric.
Already, we're carbon neutral across our operational emissions.
Our business emission reduction targets are verified as science-aligned by the Science Based Targets initiative.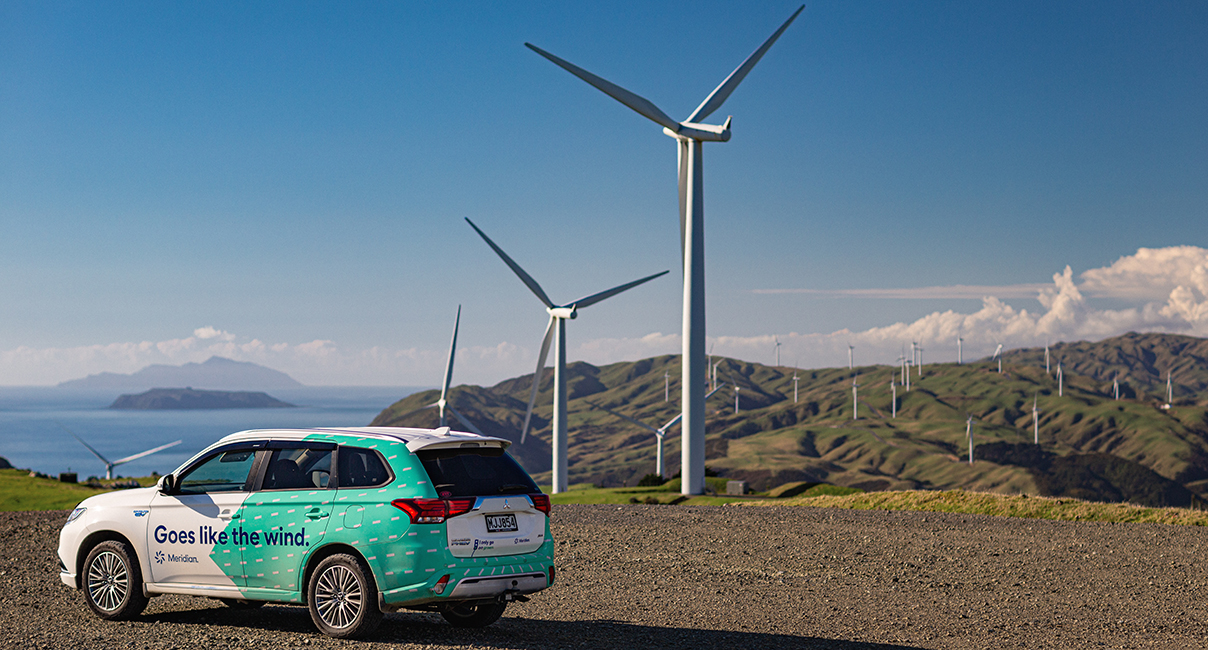 What does the roadmap to Half by 30 look like in 2023?
To give you an overview, we're focusing on six areas for action to reduce emissions: land transport, farms, fugitive emissions (leakage from equipment), air travel, ferry and barge, and waste. Some of these emissions are within our direct control, but the majority we need to work with our suppliers to reduce. Below are a few examples from the six areas.
It's o–fish–ial: Salmon farms go electric
Meridian-owned land isn't just home to wind turbines and hydro schemes, it's also home to livestock, Forever Forests and salmon farms.
In the last couple of months, we helped two salmon farms in our own backyard – Mount Cook Alpine Salmon and High Country Salmon in Twizel – switch from diesel generators to electricity. This change prevents the production of about 224 tonnes of carbon dioxide, that's the equivalent of 77 cars off the road!1 Read more about this great initiative here.
Changing altitude on staff air travel
We're getting our own house in order by focusing on the emissions within our direct control. This includes actively tracking the emissions from our air travel and raising staff awareness of the impact of air travel. For example, we released an internal air travel calculator to help staff make planned and purposeful travel and we track our emissions each month.
Incentivising staff to commute sustainably
Beyond our own business emissions, we're also looking at the emissions created by our people from their daily commute to and from work. We want to incentivise our staff to make sustainable commuting choices, so we're working on a solution to help them remove barriers.
Empowering our people – reaching our half by 2030 target together
We know that often the best ideas come from the people closest to the problem. That's why we've created an internal Decarbonisation Fund for staff proposed projects that'll help us reach our half by 2030 target.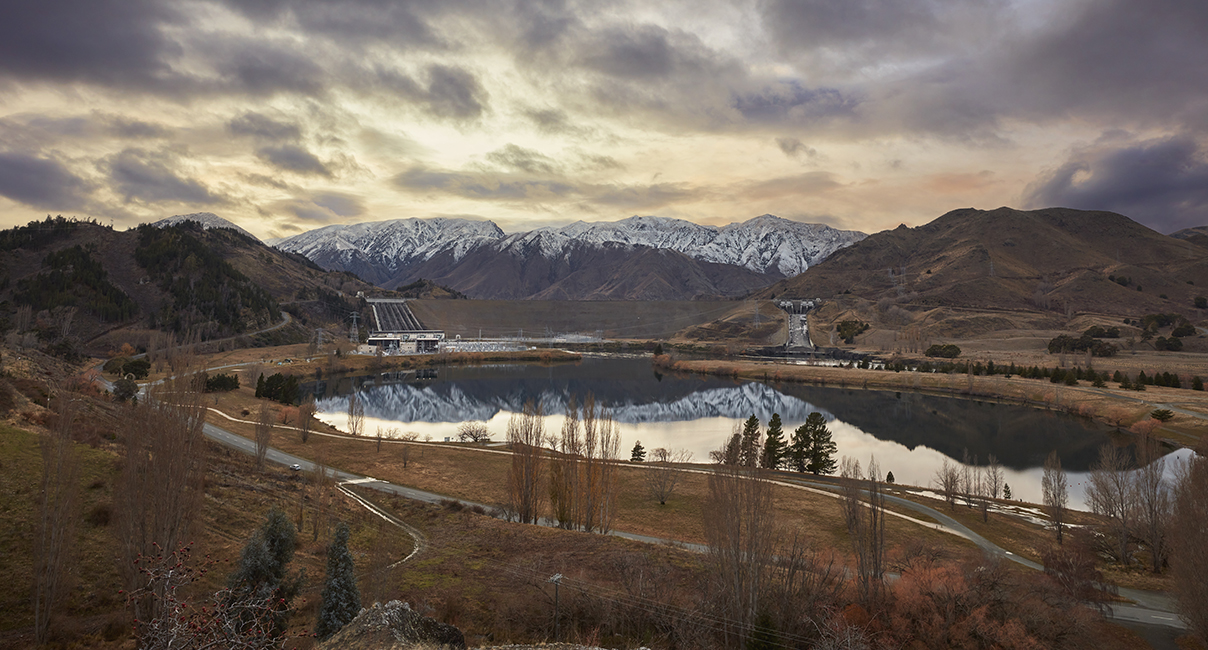 Want to know more about our Half by 30 plans?
Sustainability, it's in our nature
Sustainability is a driving force for Meridian. When it comes to taking care of Papatūānuku (mother earth), we say what we mean, and we do what we say. We're funding local asset community projects, protecting wildlife, and planting Forever Forests – and it doesn't stop there. Find out more.