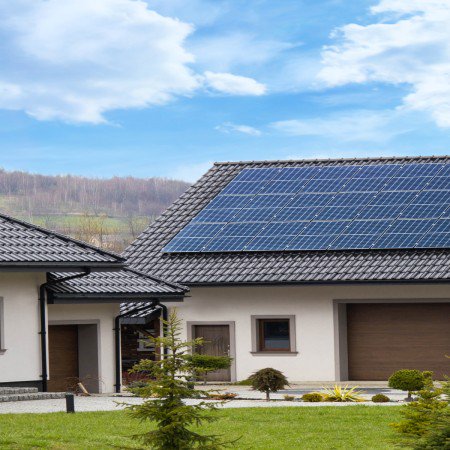 Solar power generation
We're committed to increasing solar generation in New Zealand. There are roofs all over the country that could become renewable energy generators, and a huge opportunity for growing solar for our commercial customers. We're excited to be leading the charge and partnering with Kiwi businesses to get there.
Solar for your home

We're proud to support customers who generate their own 100% renewable energy. And if they generate more than they use, we'll buy the electricity back at an agreed rate and credit their next bill.

Commercial scale solar

Meridian is making watts while the sun shines with our solar installations across New Zealand. We've helped establish New Zealand's largest commercial solar programme, installing solar across Kiwi Property shopping centres in Christchurch, Palmerston North, Auckland and Hamilton.

Through our innovative, flexible contract options, we're empowering more New Zealand businesses to go solar and make choices that help them do better for the environment, as well as their customers, staff and communities.

Maama Mai solar farm

The Maama Mai ('let there be light') Solar Farm in Tongatapu, Tonga is an alliance between Meridian, Tonga Power and the governments of New Zealand and The Kingdom of Tonga. The project was funded by the New Zealand Aid Programme, and in 2017 full legal ownership of the solar farm transferred to Tonga Power.

Maama Mai provides around 4% of Tongatapu's total electricity demand, helping towards its renewable energy target and reducing electricity prices.