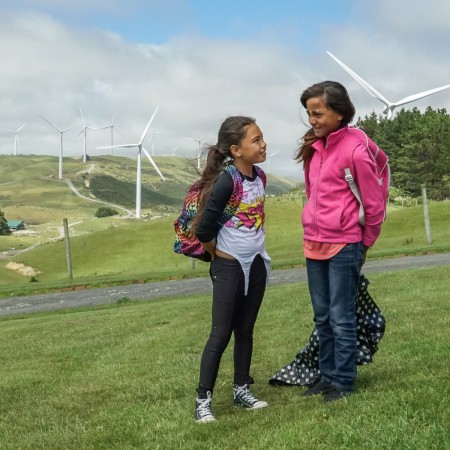 Growing tomorrow's energy heroes
Knowledge sharing is caring
At Meridian, we've got some pretty spectacular wind farms, hydro stations and solar arrays which we use to harness the power of Aotearoa's natural resources – wind, water and sun. So, it's safe to say, we know a thing or two about clean energy.
We reckon that by teaching Kiwi kids exactly how it's made, they'll continue the mahi to keep Papatūānuku in good shape for our future.
We've developed some pretty sweet downloadable education resources so that our future generations can learn all about…generation! Our resources are aligned with the New Zealand school curriculum and have been designed and reviewed by NZ teachers. So, whether you're a teacher offering S.T.E.A.M. opportunities, a student with a school project to nail, a parent trying to keep the school holidays interesting or just a grown-up kid keen to learn about what makes a turbine spin; we've got an activity for you.
Downloadable education resources
Cross section of a hydro power station workshop

How do hydro stations work?

Years 1-4 (ages 5-8)

How do hydro stations work?

Years 5-8 (ages 9-12)

Design your water turbine

Years 5-8 (ages 9-12) 



The Power of Wind Activity Booklet

All ages
But how does it all work?
That's a 'dam' good question and you've come to the right place. We're keen to teach you all about how the magic happens. Settle in and have a watch of our Hydro 101 video. Better yet, share it with the class. It's hydro generation (and the rest) in a nutshell. Easy to understand and perfect for kids of all ages.
Take a 360 tour of Ōhau and Manapōuri hydro stations
Click and drag your mouse to see the full 360 tour.
The future is yours
Meridian has got opportunities for gateway students and graduates, as well as apprenticeships and internships. We want to inspire New Zealand's young people and do all we can to give them the kick start they need to become tomorrow's energy heroes.
Graduates & intern opportunities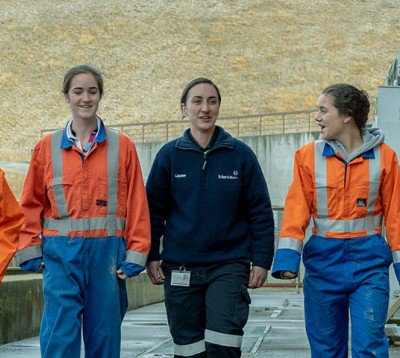 Want to know more about it?
Clearly, we're pretty passionate about what we do. Our website is a treasure trove of information. If you, or the kids, are still wondering what the heck renewable energy is or interested in learning about sustainability and energy efficiency, it's all here waiting for you, ready to be explored.
If you want to have a chat about our education resources and videos, or you're interested in finding out more about our generation sites, don't hold back! Flick an email to our Community Engagement Managers.