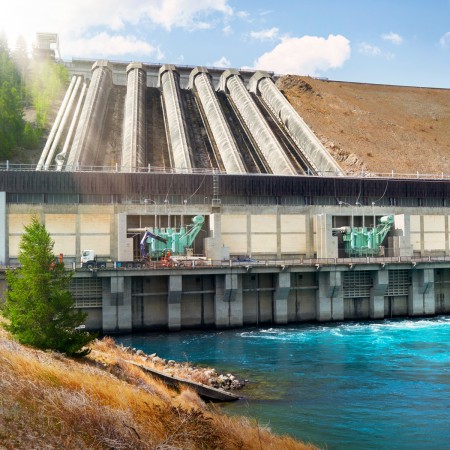 Opportunities for graduates & interns
Explore opportunities for graduates, summer interns and apprentices
How can you work with us?
Kickstart your career in the electricity industry with our intern, apprenticeship, and graduate programmes. Gain on-the-job experience with New Zealand's largest energy generator, creating 100% renewable energy from wind, water and sun. We believe diversity benefits us all and are a Rainbow Tick, Gender Tick and Accessibility Tick accredited organisation. We're all about creating a positive, high performing workplace culture that truly cares about its people and community, so why not join us?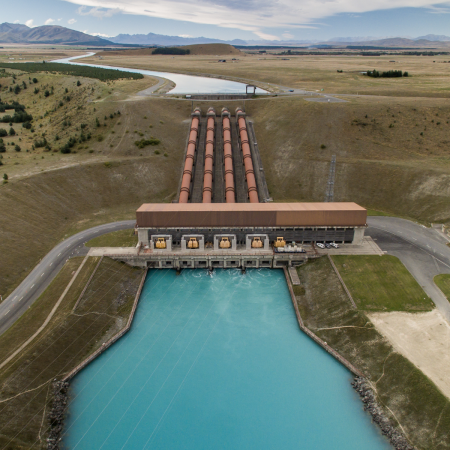 Engineering graduate programme
If you've graduated in the last few years or are in your final year studying mechanical, electrical or mechatronics (automation) engineering we'd love to help kick-start your career with experience in the electricity industry.
Our graduate programme offers:
an individual development plan tailored to you
on-the-job training, mentoring and support
the chance to work with leading engineers in world-class renewable assets
rotations across our main sites in Wellington, Christchurch and Twizel
contribution to your last year's university fees.
Since this is a permanent role, towards the end of your three-year rotation we'll work with you on where you'd like to be placed permanently.
How to apply
For our graduate programme, we typically hire directly from our intern pool. However, vacancies can become available any time throughout the year, so keep an eye out on our careers page.
Trade apprenticeship programme
Here at Meridian, we know how vital it is to upskill the young people of Aotearoa and pass our knowledge and skills on to future generations. We have an amazing Apprentice Programme that allows an opportunity for students who have completed a pre-trade to gain their qualification in either Mechanical Engineering or Electrical Engineering trades. Meridian will support and mentor you with your study while also teaching you everything you need to know about our iconic wind or hydro assets!

Over your three-year journey, you will rotate to a new site each year so that you can work on a variety of tasks and have exposure to different teams and environments within Meridian. You will attend block courses with your ITO, go on external placements to sign off some of your units and complete Health and Safety competency training that's required for our sites. You'll also help us encourage young people into the industry by leading school students around our sites and be involved in our sponsorship programmes. You'll get stuck into some pretty awesome projects in some amazing locations while soaking up all the information that our team can't wait to pass on to you!
Check out our video about Girls With Hi-Vis, an event we get behind every year. It's about educating young women to show them what it's like to work in engineering and trades – and the paths they need to take to get there.
How to apply
If you are ready to kick start a career in your chosen trade and would love to work for New Zealand's largest renewable energy generator, then keep an eye out for apprentice opportunities on our careers page, especially around August-September. You can also get in touch with us to find out more.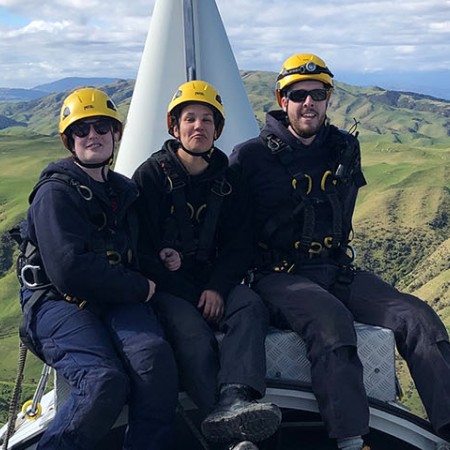 Summer internships
Working as a summer intern is a great way of working towards potentially securing a graduate position with Meridian. If you're studying engineering and in your second-to-last year, this is the programme for you. We're open to final year students, too.
Our summer internships give you a taste of what it's like to work at Meridian. The programme runs from mid-November to mid-February and we hire a number of interns each year to work across our main sites. These are in Wellington, Christchurch and Twizel.
As a summer intern, you'll be active in all aspects of the company. The programme will push you to develop real life business and technical skills.
How to apply
Keep an eye out for applications on our careers page around July/August each year. Also look out for Meridian at your next University Career Event and have a chat with some of the team including previous grad/interns that still work here at Meridian!
Meet some of our grads and apprentices
Ella Fisher - Mechanical Engineering Graduate

"The Meridian graduate program has been a great introduction to the electricity generation industry, the experience has fuelled my passion for renewable energy. It has provided me a framework in which I have experienced different career paths, found my strengths, and worked on my weaknesses. The best part of working at Meridian for me is access to beautiful places and, from an engineering perspective, the really big plant."

Brook Fleming-White - Automation Engineer

"Starting my engineering career in Meridian's graduate program has given me a wide range of fantastic opportunities. From working closely with our hydro assets on projects I managed myself in Twizel, to large-scale projects working out of Christchurch. The Meridian graduate program has something for everyone, and I can't recommend the company and its culture enough!"

Braydn Phillips - Electrical Apprentice

"I love working for Meridian because of all the unique places I've been to. I have had the opportunity to do so many things I thought I would have never seen myself doing. Meridian have also been helpful in getting me through my Apprenticeship, supplying me with equipment, knowledge and a great team to learn with."

Jessica Silcock - Reliability Engineer

"I highly enjoyed the summer intern and graduate program, it was an awesome learning opportunity to work on a bunch of self-managed projects with a lot of people, communication and responsibility. Meridian is an awesome company to work for. Everyone is very friendly and you really get to dive deep into the world of renewable generation, gaining a wide understanding on how the power stations operate! 10/10 would recommend."
Frequently asked questions
If you have any additional questions, or you're interested in any of the opportunities currently advertised, please email careers@meridianenergy.co.nz. This email address can't process applications, but we're happy to help with any questions you have.
When will you be advertising and accepting applications for these roles?
For our graduate programme, we typically hire directly from our intern pool. However, vacancies can become available any time throughout the year, so keep an eye out here.
For our interns, we typically advertise our vacancies in July/August each year.
For our apprentices, vacancies can become available any time throughout the year, so keep an eye out on our careers page.
Do you have any specific requirements for your internships?
Our internships are for engineering students in at least their second or Pro year. Typically, you will be studying mechanical, electrical, civil or mechatronics (automation).
When is an internship and is it paid?
A Meridian internship is a three-month paid position over the summer, starting in November and ending in February 2022.
Can I apply from overseas?
Sorry, the graduate and intern program is for New Zealand graduates only.