Dairy Women's Network filling tanks up and down the country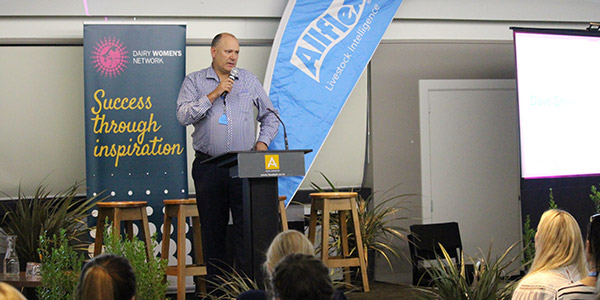 The Agri world is pretty important to us at Meridian and we look to support the industry in as many ways we can. So, when the Dairy Women's Network (DWN) hosted their Allflex and DWN2021 Step Up Together conferences in April, our Agri team were keen to put our energy in too. Held in Taupō, Ashburton and Queenstown, the conferences saw over 400 delegates take time out of their busy lives and focus on personal and professional growth.
A Conference Chair, three volunteer conference committees and a team of hard-working women from the DWN Hamilton office pulled together some real hard-hitting workshops and panels about what we're dealing with in the industry at the moment. These included "Clear as Water" on the environment; "What Success Looks Like for You" on diversifying your business; "You Only Live Once" on mental health; "Breeding Success" on achieving ultimate breeding health; interactive sessions; and tours in Taupō and Queenstown with guest speakers on wellbeing, and how vineyard marketing can translate to telling the dairy story. Now that's some serious content!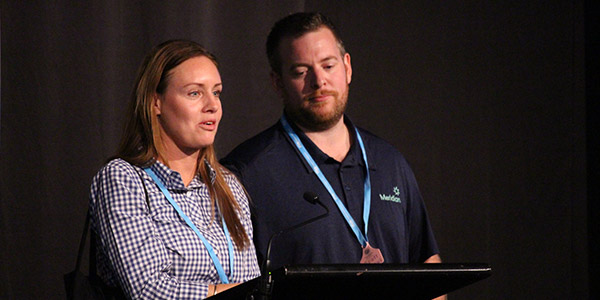 The "Clear as Water" panels around the country included presenters from relevant councils, IDEXX, Fonterra, FarmIQ, LIC, Landcare Trust and local farmers on what they are doing themselves on-farm. The sessions highlighted the importance of farm environment plans (FEPs), and Landcare Trust advised farmers to take a stroll around their properties in the rain to identify and solve problem areas. LIC representatives encouraged farmers to consider the breeding worth of their cows and take the time to carefully research genetics. Ultimately, the key takeaway from those sessions was that there is plenty of help available from milk supply companies, councils, farm advisors, and Landcare Trust. All farmers have to do is ask.
With the definition of success ever-changing in the Agri sector, the "What Success Looks Like for You" workshops focused on knowledge and stories from bankers, accountants, farm advisors and dairy farmers who all advised on and discussed the process of diversification. Moderated by ASB's GM Rural, Ben Speedy, the panelists discussed the pathway to farm ownership, how those who have reached farm ownership can help their staff in growing their wealth, and the importance of having passion in any diversification opportunity. Remember: diversification is doing something different to what you have always done. It's taking a 'carefully researched' risk.
In Ashburton, DWN were joined by Wayne and Tyler Langford. The Langfords spoke about Wayne's battle with mental illness and the journey they undertook both individually, and as a family. This was coupled with an introduction from Meridian's own Dave Greenwood, Agribusiness National Sales Manager, about the importance of normalising mental health and having vulnerable conversations. At Meridian, we're committed to speaking about and taking action on mental health, and so we were keen to support DWN by sponsoring this session and helping to share the message with the wider industry.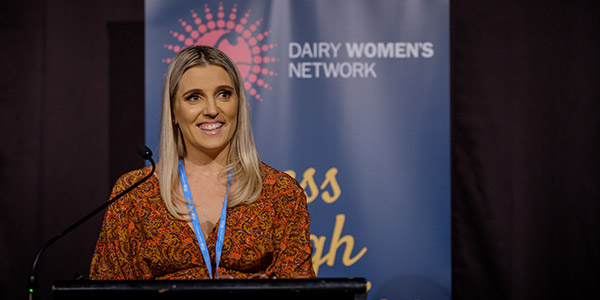 All the conferences featured the lovely Gemma McCaw as the keynote speaker. Gemma spoke about the ups and downs she's faced throughout her life, the relationships she's built, and the advice she's been given on her journey. She encouraged delegates to make concerted efforts to connect and remember that "we get to, versus we have to" – a quick technique to positively change the way we think about our work.
It's clear that these were some awesome days out of the 'office,' and pretty sweet opportunities to catch up with peers, colleagues and customers. There's just nothing like comparing notes and having a yarn with like-minded people in your industry.
Speaking of like-minded people in your industry, our Agribusiness team have got your back. While they aren't farmers, they know a thing or two about making your power work for you. Get in touch – they're always keen for a yarn.