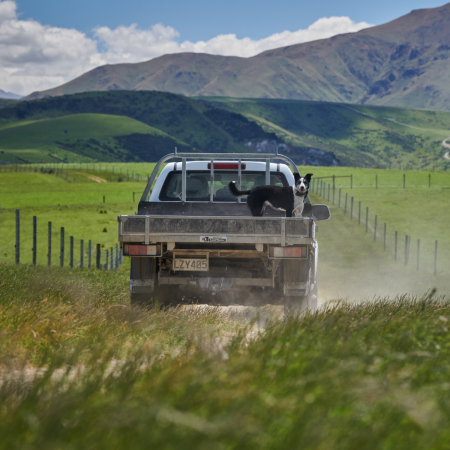 At Meridian we're passionate about the planet and making sure it's around for generations to come. That's why we're keen to help our customers do their mahi in a sustainable way. Agricultural emissions are almost half of New Zealand's emissions, so working towards farming more sustainably is undeniably a good idea.
It might feel overwhelming, but anywhere is a good place to start. Small steps can make a big difference to farming more sustainably. Check out some of our tips to making your farm more energy efficient – it's good for the planet, and can be good for your wallet too.
Award winning farmers share their sustainability stories

Hear it straight from some local Kiwi farmers about how they've taken steps to be more sustainable.

Energy saving tips

Running machinery might be a necessity, but there are ways to cut back your usage to save power and money. We've got a range of tips to help.

Top dairy farmer shares her tips

Hear straight from a top farmer on how she's farming better.
Talk to our Agri team
Want to talk more farm-related business? Check out the details on our pricing and plans for farms.
Our Agri team are always keen to chat, too. So, if you want more information, just give them a call on 0800 496 496.