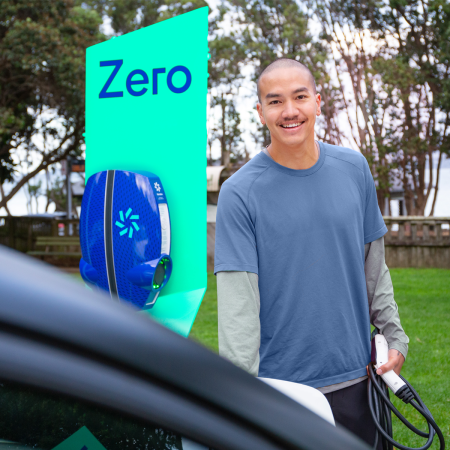 Using AC chargers to charge your EV
EV drivers, here's the low down on using AC chargers
There are a lot of AC chargers throughout the EV charging network, so it's important you know how to use them. Alternating Current (AC) chargers are found in public areas and workplaces, where you can park for at least an hour to recharge as the charge they provide, is slower than Direct Current (DC) or rapid chargers.
Bring your own AC charging cable
Unlike DC chargers that have a cable attached, you need to bring your own AC charging cable with you. That's because different EVs need different cables. No one size fits all.

If you don't have an AC charging cable, you can get one for FREE when you sign up to Meridian's EV Plan.*
Get a FREE AC charging cable*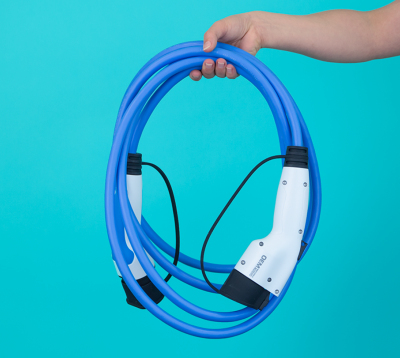 Your 3-pin plug is not compatible
When you buy an EV, you're generally provided with a three-pin plug connection for home charging to plug directly into the wall socket. Three-pin plug cables cannot be used at AC chargers. If you don't have an AC charging cable, talk to your dealer or an EV charging provider to find out which AC charging cable you need for your specific vehicle make and model.

Meridian offers EV drivers a FREE AC charging cable when they join our EV Plan.*
Learn more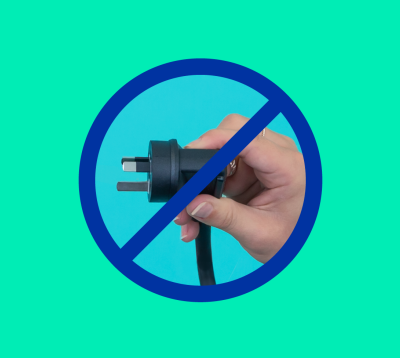 Type 1 and 2 connectors can be used
AC chargers are compatible with type 1 and type 2 connectors, so it doesn't matter which connector your vehicle uses. Japanese cars usually have a type 1 connection whereas European cars usually have a type 2 connection.

To use an AC charger, connect the type 1 or type 2 connector to your car (dependent on your make and model) and plug the type 2 end into the charger.
Find a Zero charger near you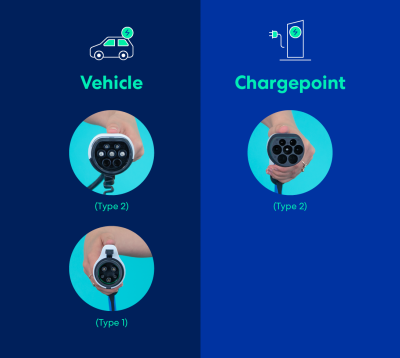 Electric vehicles
If you're new to the world of EVs, we're keen to help. You'll find everything you need to know about electric vehicles. From what they are and why we love them, to what they cost to run, what kind of electric cars you can buy, and of course – our best power plan for EV drivers. We're here to help arm you with everything you need to get EV ready.