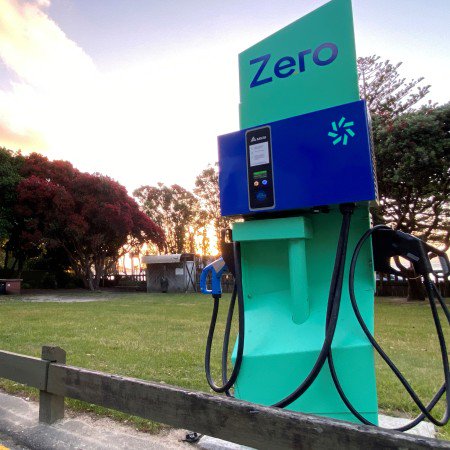 Zero, our EV charging network
It's no secret that we're excited about electric vehicles – so excited that we're building one of the country's largest EV charging networks!
We've already installed chargers in the Auckland, Wellington and the Canterbury regions at convenient locations with many more to come. Once completed the Zero network will have over 200 chargers nationwide.
We've got AC and DC EV chargers
Our Zero chargers will be mostly AC chargers that are perfect for top up charging on the go. You'll find them at convenient locations like sports fields, grocery stores and the movies so you'll never have to go out of your way to recharge. But don't forget to bring your own AC cable to use them. No AC charging cable? No problem. We're offering new EV customers a free AC charging cable (or $200 credit*) when you join our EV Plan.
We've also got DC chargers that offer rapid charging. They're a good choice if you're in a hurry and need a "top up" to get to your next destination or a full charge on a road trip. All DC chargers have a cable provided so you can park up, plug in, and get charging.
Learn more about Zero chargers
Get started by downloading the Zero app
Using Zero chargers is easy. To get started download the Zero app, create an account and set up your payment card. Getting this sorted means you're all set to charge and go when you arrive.
Through the Zero app you can:
Find chargers near you using the interactive map.
Save the chargers you use frequently as favourites. 
Track your stats, charging habits and see your use history. 
Make payments for the electricity you use to charge your EV.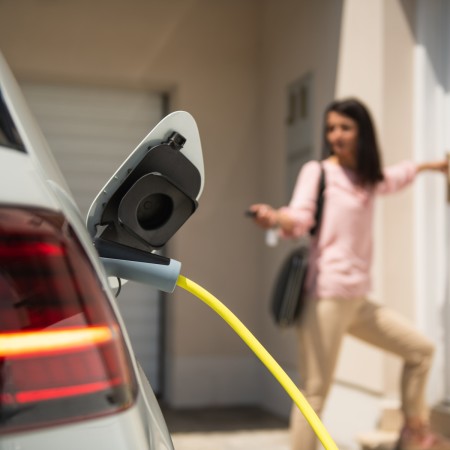 Join our EV Plan to save on power
We're making home charging more affordable, and getting you set up for charging on the go with a free AC cable*.