 South Island Rowing
Meridian is the long-standing principal partner of South Island Rowing.

The rowing facilities on beautiful Lake Ruataniwha were developed as part of the upper Waitaki hydro project in the 1970s and 1980s and is an internationally recognised rowing course.

The rowing centre has proudly played host to a number of successful athletes on the international stage and we're honoured to be part of their journey.
Meridian Wind Sculpture Walkway
The Meridian Wind Sculpture Walkway near Wellington airport showcases five fabulous wind-activated sculptures designed by New Zealand artists. These dynamic public artworks celebrate Wellington's best-known natural characteristic – the wind – and its place in our energy future.

The Meridian Wind Sculpture Walkway is a partnership between the Wellington Sculpture Trust, Wellington City Council and Meridian.
Visit the Wellington Sculpture Trust website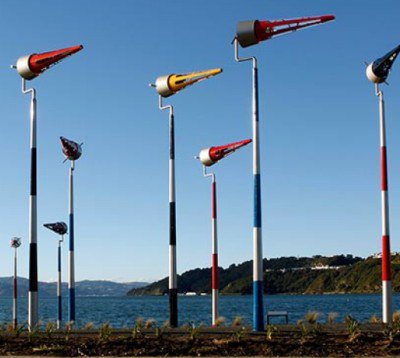 Looking for sponsorship?
We're not currently taking applications for sponsorships. Should you be looking for support of a local project in the areas where we have wind farms and hydro stations.