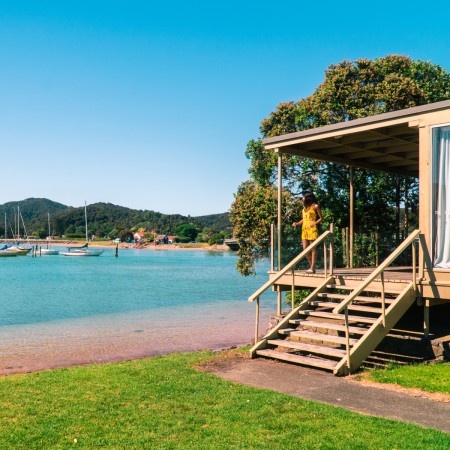 Bach plan
Bach, holiday house, home-away-from-home... whatever you call it, we've got a power plan to suit.
A power plan for your bach
Ah, the iconic Kiwi bach. From sunny evenings with food and drink to rainy afternoons cozying up, you want to enjoy your holiday home with no worries. With the Meridian Bach Plan, you'll only pay for the power you use when you're there – no daily charges. Now that's a relief!
If your home or small business electricity is with us, it makes sense to throw in your bach too.
No daily charges

Only pay for the electricity you use, plus the Electricity Authority levy and GST.

Fixed pricing for two years

Set and forget, you know what to expect with us.*

Great customer service

If you do need to chat about your plan, reach out to our award-winning customer care team.
*Note, the Electricity Authority Levy is not fixed and this portion of the pricing may change.
For all the details, check out our Bach Plan Ts and Cs.
Renting out your bach?
If your bach is used a lot, you might be better on a standard residential power plan. That's because the Bach Plan rates are best suited to customers that use less than around 3,000 kWh of electricity each year. If you're not sure, or you want more info, our friendly team are online from 8.30 am – 5 pm, Monday to Friday. Flick them a message on Facebook Messenger or through Chat, right here on our website! Alternatively, you can send us an email at hello@meridianenergy.co.nz.
Ready to power up your bach?
If you're keen to have Meridian power your bach, fill out the form below. We'll be in touch within two business days.