Meridian Energy Limited's monthly operating report for the month of April 2021 can be found here.
Highlights this month include: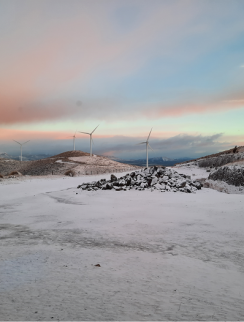 In the month to 14 May 2021, national hydro storage increased from 59% to 67% of historical average.
South Island storage increased to 71% of average and North Island storage decreased to 35% of average by 14 May 2021.
Meridian's April 2021 monthly total inflows were 87% of historical average.
Meridian's Waitaki catchment water storage at the end of April 2021 was 54% of historical average.
Water storage in Meridian's Waiau catchment was below average at the end of April 2021.
National electricity demand in April 2021 was 15.4% higher than the same month last year.
April 2021 was warmer and drier than normal for much of the country. Soil moisture levels are in severe deficit in eastern parts of both islands.
Meridian made calls under the Genesis swaption in April and May 2021.
Outages have been confirmed out to December 2021 on the Roxburgh-Livingstone line as part of the Clutha Upper Waitaki Lines Project.
New Zealand Aluminium Smelter's average load during April 2021 was 567MW.
Meridian's New Zealand retail sales volumes in April 2021 were 36.9% higher than April 2020, when the country was in Alert Level 4 lockdown.
Compared to April 2020, segment sales increased in: SMB +91.7%, agricultural +63.5%, large business +12.8% and corporate +39.9%. Sales were 2.3% lower in residential.
ENDS
Neal Barclay
Chief Executive
Meridian Energy Limited
For investor relations queries, please contact:
Owen Hackston
Investor Relations Manager
021 246 4772
For media queries, please contact:
Meridian Energy Media Team
0800 948 843
MediaTeam@meridianenergy.co.nz