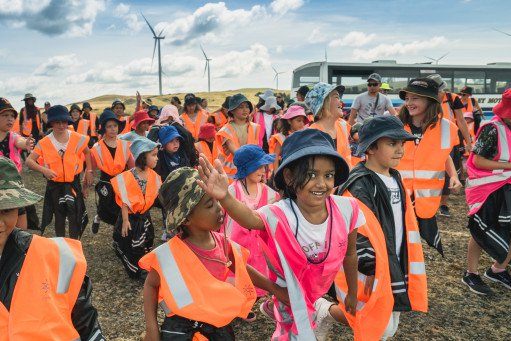 Meridian Energy has extended its partnership with KidsCan, committing to being the charity's Principal Partner for another three years.
Meridian Chief Executive, Neal Barclay says,
"Over the past eight years we've seen more schools and early childhood centres putting their hands up for KidsCan support. As a result, Meridian has decided to increase our contribution and support of KidsCan to $1 million per annum to make sure that KidsCan are able to continue to help as many families as possible."
KidsCan CEO and Founder Julie Chapman says, "KidsCan is so grateful for the ongoing support and generosity from Meridian Energy. Their incredible contribution will enable us to reach even more New Zealand children and provide them with the food, clothing and health products they need to participate in learning. Our goal is to give all Kiwi kids a fair start at life, and Meridian customers and staff are helping the KidsCan team achieve this."
"Meridian is a passionate partner of KidsCan and we're focused on continuing to strengthen our relationship. Our team at Meridian take real pride in working alongside KidsCan in the community and being able to see the incredible difference that KidsCan makes to the lives of the children they support" adds Barclay.
Meridian has been the Principal Partner of KidsCan since 2013. During that time Meridian has committed more than $3 million to help support the work KidsCan does in communities throughout Aotearoa, including donating $1 million to support KidsCan's work last year during COVID-19.
"During the most recent lockdown, KidsCan's 19for19 campaign raised enough money to send 6,000 emergency food parcels to vulnerable families. It shows the huge need for essential items as many struggle to make ends meet" adds Barclay.
KidsCan provides targeted food support for up to 40,000 hungry kids in 829 schools and 112 early childhood centres around the country every day. The charity also provides shoes, socks and jackets to children who would otherwise arrive at school wet and cold and offers a variety of health and hygiene items.

ENDS
For media queries, please contact:
Meridian Energy Media Team
0800 948 843
MediaTeam@meridianenergy.co.nz