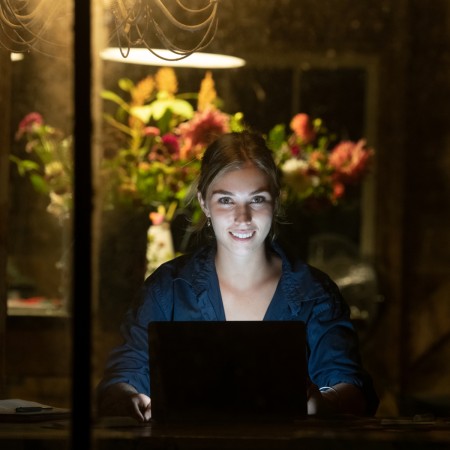 Power for small and medium businesses
Running a business is hard work. Powering it shouldn't be.
Our dedicated business specialists make it easy, taking the time to learn about your needs to find a plan fit for you. From us, you'll get great value and service – every time. We want to be partners in power – not just suppliers.
Welcome credit

We're excited to have your business with us! So, we'll give your business some free power credits* when you join Meridian. Sound good?

Competitive pricing

We'll help you meet your energy needs in the most cost-effective way possible. We've got fixed and variable pricing plans so you can get the best value for your business.

Self-service made easy

Managing your account online is simple. We've got a range of automated reporting options to help you with payment allocation and reconciliation, power consumption and account management. If you need help, our expert team are ready and waiting for you.

Dedicated team

We know that time is money. That's why we've got a specialist team who are just a phone call away. No messing around, just the info you need, when you need it.

Certified Renewable Energy

Talk to us about how Certified Renewable Energy could help achieve your business' sustainability goals and potentially lower your carbon offsetting costs at the same time.

Sustainability options

That's right, we've got more options that are good for the planet. At Meridian, we want to do all we can to help contribute to decarbonisation. We can help you out with electric vehicle charging for your fleet, solar energy and more.
Join us
rom competitive prices to award winning service, we'll make sure things run smoothly – so you can be sure you're in safe hands with Meridian.
Simply ask for a callback from the team so they can give you more details or provide you with a competitive quote.
Just email our business team with a time that suits you, or call 0800 496 777 and ask for the Corporate Sales Team.
Pricing plans
Ready to do business with us? Nice one. You can jump onboard with a Business Fixed Energy Plan or a Business Variable Energy Plan.*
Fixed Energy pricing means your rates are set for the term of your contract. This means the Meridian portion of your rates will be fixed, but other parts of your rate, such as GST and EA levy, can change.* If you'd prefer not to be on a contract, you can choose our Business Variable Energy Plan instead.
More information on pricing and plans
*Terms and conditions apply