Jumping for KidsCan
This year has been packed with fundraising initiatives to support KidsCan. We challenged our Executive team to Jump for KidsCan and raise $10K. They smashed it by raising over $18K and skydived in the name of fighting child poverty in October.
KidsCan $15for15% raised over $650K
We also backed KidsCan's $15for15% fundraising campaign, which raised over $650K. It's a sad reality that 15% of kids in Aotearoa face food uncertainty. KidsCan not only supports these tamariki by providing food, but also with essential items they need to break down barriers to learning, like warm jackets, shoes, socks and basic hygiene items.
A fun day out for Pomare Primary School kids
We were thrilled to be able to take some of the students from Pomare Primary School in Wellington for a day out on Wellington Harbour, in November. On the tour, the kids explored all the treasures the Wellington Museum has to offer; if you haven't been to the museum before we highly recommend it!
Next stop, Matiu-Somes to explore the island by way of an amazing race. The kids and our team of volunteers loved it and it was a really special day connecting our partnerships KidsCan and East by West together.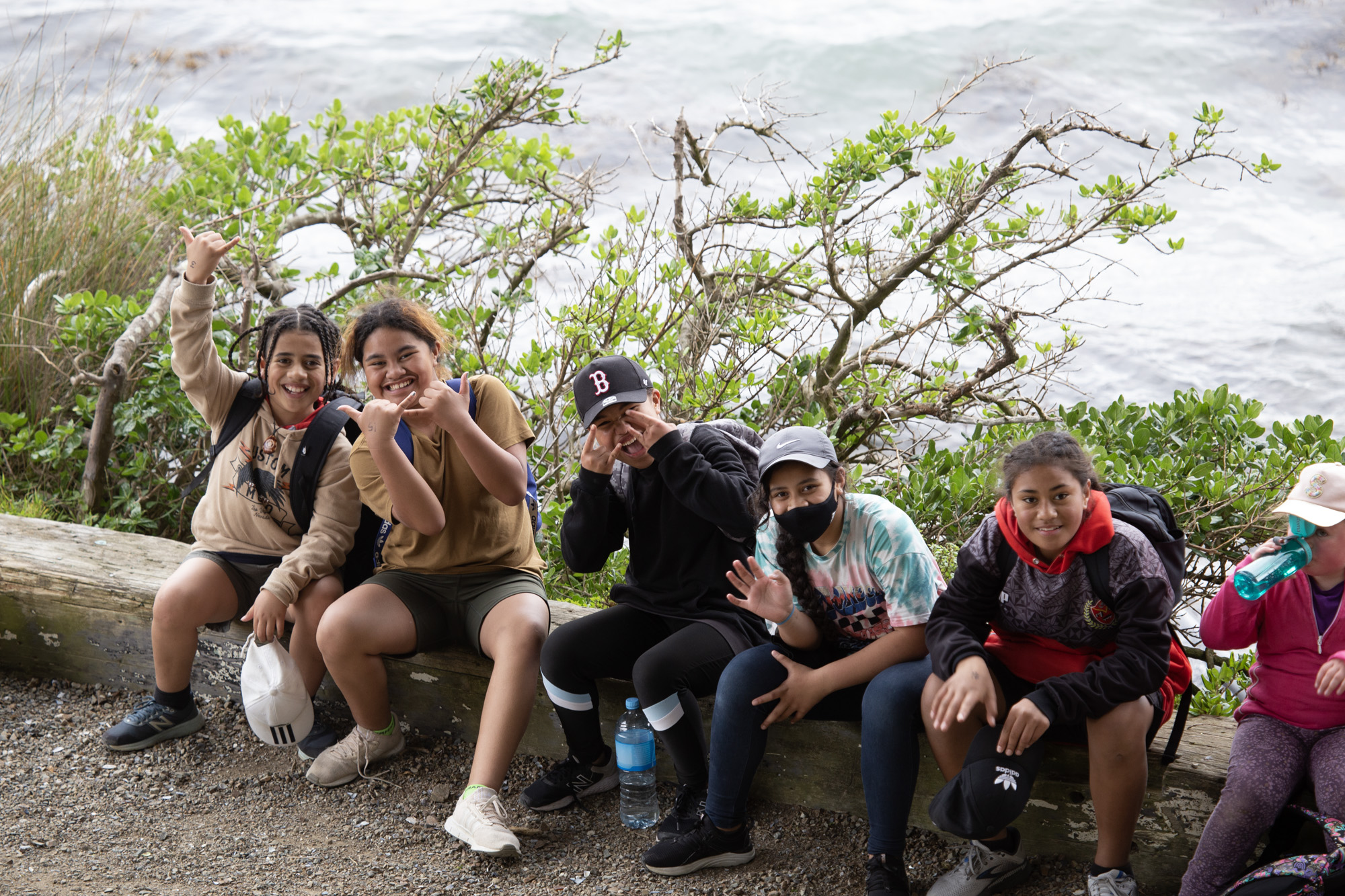 "It was an amazing experience for our tamariki to visit Wellington Museum and Matiu-Somes Island, and we are so grateful for the generosity of KidsCan and Meridian for making this happen. There were many firsts for our tamariki, including the boat trip and seeing sheep, exploring the artefacts both in the museum and on the island. Every opportunity to expose our tamariki to new experiences provides them with rich discussion and feeds their learning in the classroom, and as several of them do not venture far from our area, it is really exciting for them to visit places further afield. They are still talking about the yummy lunch and I know it will be an experience they will remember for a long time." Cilla – Pomare Primary Principal
"It was such an awesome trip. The kids had an amazing time at the museum pressing all the buttons and doing the scavenger hunt. They were so excited for the ferry trip to Matiu-Somes as none of the children in my group had been on a boat before, so they were quite nervous, but they soon got over their fears and found it such a thrill. On the island they enjoyed spotting birds' eggs and feeding friendly sheep." Andrea – KidsCan Partnership Specialist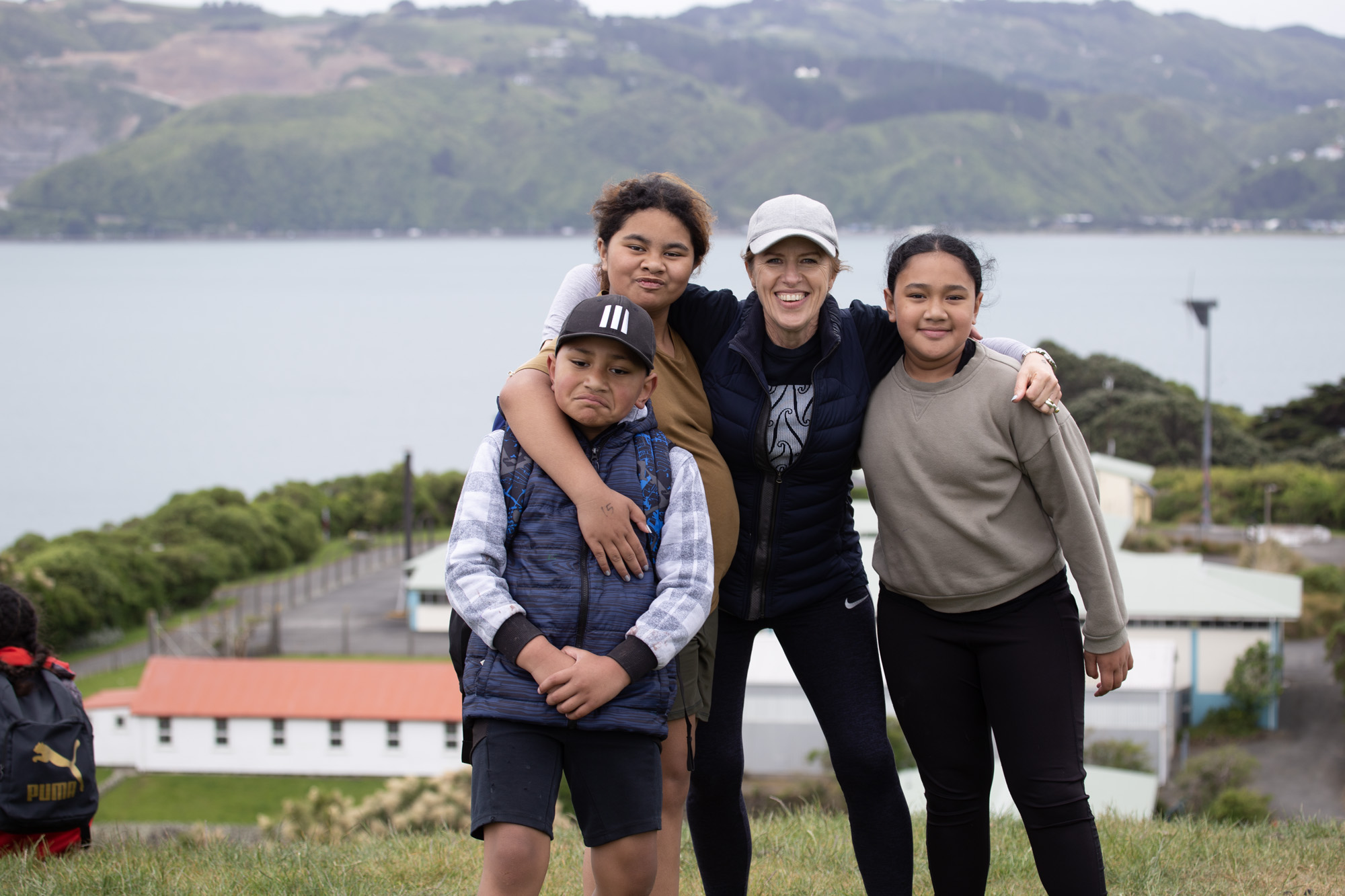 "It was an amazing experience for my first volunteering gig, and to spend it with an awesome kura (school) and excited tamariki (kids), it just made my day!! The trip to the Sea Museum was interesting and my rōpū (group) loved the scavenger hunt, and the ferry ride to Matiu-Somes Island was fantastic. The tamariki were all buzzing and so excited to get to the island and explore. First time over there for many, including myself! Ngā mihi mahana nui ki a (thank you) KidsCan for allowing us to meet some special tamariki from Pomare School and for allowing the Meridian Energy team be part of it. It was a truly special day for the tamariki and for us." Jamilah – Meridian volunteer