Why we support KidsCan
We believe every child deserves a decent start in life. Education is a child's ticket out of poverty. It is how we will break the cycle of hardship, and it is at the core of everything KidsCan does. KidsCan are levelling the playing field, giving children whose families are struggling the same opportunity to learn as anyone else.
We have partnered with KidsCan to provide thousands of Kiwi kids with the basics they need to remove barriers to learning. They are doing this by:
Working in partnership with hundreds of low decile schools throughout New Zealand, delivering essential items such as; food, raincoats, shoes and socks and basic healthcare. Learn more
Working with 99 early childhood centres. KidsCan's Early Childhood Programme is helping to get more Kiwi kids under five into preschool. Empowering our most vulnerable children through education today, will give them the best opportunity to succeed tomorrow. Learn more
There's so much more to do, but we need your help to do it.
Join Meridian and KidsCan in giving Kiwi kids an equal start.
KidsCan is helping Kiwi kids living in hardship reach their full potential and create brighter futures for themselves.
Latest update
KidsCan are changing the story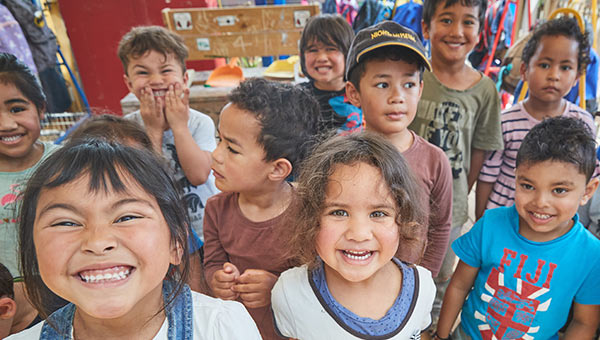 We all remember the excitement of going back to school after the summer holidays. Catching up with your mates, showing off your new backpack that Santa brought. Lunch packed and your stationery freshly durasealled. What a feeling.
Unfortunately, this isn't the story for thousands of tamariki (kids). Approximately 40,000 kiwi kids go back to school without the basic necessities that we don't think twice about. This year, principals and teachers are bracing themselves for a tough one as families impacted by COVID-19 struggle to make ends meet.
"It's awful to think that we've got children in New Zealand who have no shoes, or shoes they have outgrown, or shoes that are falling apart because they're second or third hand. We've got children who regularly come to school having not had breakfast and with very little or no lunch. It might be a packet of chips or something that's just not sustaining them." – Principal.
A lot of kids don't get the chance to return at all or will arrive in dirty clothes because there's no washing powder, feeling embarrassed and stressed. Some miss out on camps, sport and other extracurricular activities. This is pretty tough for a kid to deal with and to put it straight, it's not on.
KidsCan agree and they decided it was time to change the story. So, last month, together with KidsCan we took on the mission to raise $350,000 to help support families with back-to-school costs, and get tens of thousands of kids back to into the classrooms with the essentials they need to get them through the day.
We helped kick off the campaign by contributing 25,000 hot, nutritious meals, because at Meridian, we know how important it is to be fuelled up so that we can keep the energy flowing. We're stoked to let you know that the campaign has been a huge success, with KidsCan smashing their target and raising well over $350,000!
This is what it looks like…
1,585 brekkies
686 fleece-lined jackets
838 fleece-lined jackets and comfy shoes
53,500 hot meals
25 pre-schoolers set up with food, clothing and health products for a whole year
Ka mau te wehi (awesome)!! The effort doesn't stop now though and together we can continue to change the story for kids all over Aotearoa. Get on board – donate today!