Reducing stress this holiday season
'Tis the season to be jolly
We don't know about you, but we're ready for all the good stuff that summer has to offer. The holiday season is, for many, a joyous time of year. Let's be real though – the holidays can also be pretty stressful. Days in December disappear like quicksand and the list of things to do, cook, buy and attend never seems to get any shorter. That's not to mention the pressure that this time of year can put on the bank account.
At Meridian, the wellbeing of our people is a priority including our friends, our customers and our whānau. This year has been hard for many with the pandemic in our world, so we reached out to our friend Nic Taylor at Mainstream Green for tips on how to reduce stress in the lead up to the holiday season and added in some of our favourites too.
It's a double whammy
There's another bonus here too – the steps we can take to reduce stress, can also lead us in the direction of a more sustainable holiday season. It's no secret that this time of year can produce a lot of waste and there are heaps of ways that we can reduce this – it just takes a bit of creative thinking and collective effort. Here are some tips that you can use to have yourself a more sustainable holiday season and take the pressure off your mind and your wallet.
This year, it's going to look different
The pandemic has really gotten in life's way. It's been a rollercoaster and the holiday season this year is unlikely to look like it has in the past. This is a tough reality for many, but as a country we're pretty resilient and together we can get through this.
Embrace tradition

Some of these, like attending Christmas in the Park, might not be a goer this year. But there are still lots of traditions that will make things feel like normal (ish). If you normally open the pressies first thing after breakfast, then make sure that's what you do this year. And, if your mother usually dresses up as the Christmas fairy, make sure she's got her tutu ready to go.

Start new traditions

Where there are gaps in your day, fill them with new traditions. Take a walk, watch a new film, snap a photograph or play a new game. This year is, for many people, steeped in difficulty and it's the small things that can bring joy. This is a historic time and we're going to remember it forever. So, one way that we can take control is starting new traditions, no matter how big or small – and we can place value in them having started in such unprecedented times.

Spread the load

There's a lot to think about. From the menu to who's sleeping where, if you're the organiser then you know how much energy it takes. There's a really good way to solve this problem though – delegate, delegate, delegate! Turn your holiday dinner into a potluck or give each course to someone at home. You'll end up with an eclectic mix of tasty dishes, and everyone can be involved.
Sustainable gift giving
Gifts – it's where the cash goes, and it can be the source of a lot of anxiety when it comes to finding the 'perfect' gift or having to buy for the whole family. Gift giving though, is an opportunity to be much more sustainable in how we do things and reduce some stress.
Limit your gifts

Instead of buying for every man and his dog, do a family Secret Santa. Each person buys a gift, and each person gets a gift. You still have the ceremony of gift giving and you can even turn it into a game.

Set a money limit

Agree with your whānau about what an affordable amount is to spend on each other. Budgets vary for everyone and trying to keep up when you don't have much in the kitty is tough! Cheap and cheerful levels the playing field and means that everyone gets the same opportunity to feel good about the pressies they're giving.

Make it DIY and play to your strengths

Set a rule that all gifts need to be homemade! Have a 'crafternoon' and get your creativity cracking. We bet you'll be surprised what people can do. If DIY isn't a strength, that's ok too. Consider what else you can give – the gift of time or skill in the form of a voucher can go a long way.
Share stories

We've all got books and stories that we love. Make this Christmas a book Christmas. Do a book swap or hunt down a treasure in your local second-hand bookstore. Maybe there's one on your shelf that you know someone else will love. Share the stories, talk about them, write a note and the date. It's a cheap (or free) gift that can have lots of meaning.

Stick to the mantra

When it comes to the kids, it can be hard to hold back! So, here's a mantra that, if it's in your budget, can be pretty helpful – 'something they want, something they need, something to wear and something to read'. It covers all the bases and limits the risk of overdoing it.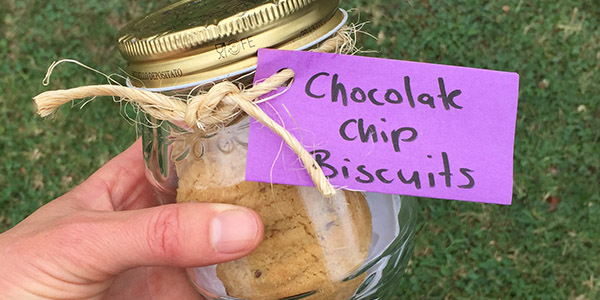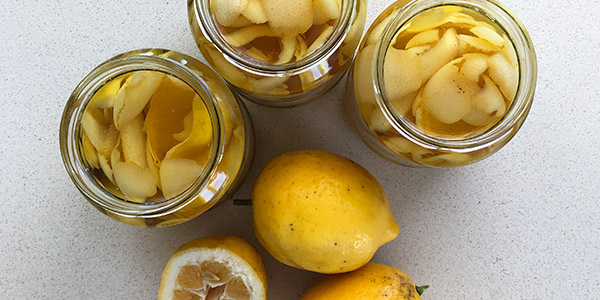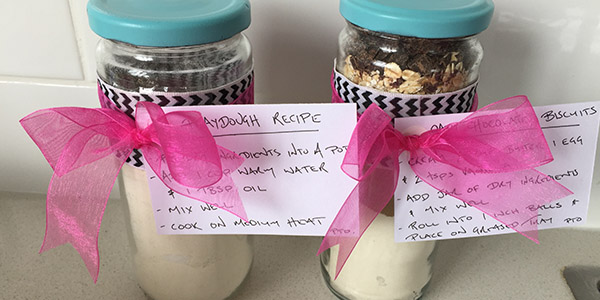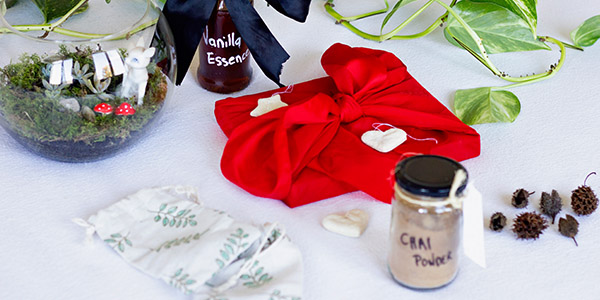 Take it easy
There you have it. Some tips, tricks and thoughts about how to avoid or reduce stress this holiday season – and cut down on waste while you're at it. Remember that these are tough times for many, especially in the lead up to the end of the year. We think it's important to acknowledge this, and that it's not only ok but also very brave, to ask for support. So, take care of yourself over the holidays and don't forget to take a moment when you need it. Embrace your whānau and enjoy in the little things.
Photo credit: Nic Taylor – Mainstream Green